The sequel to the famous Manyavar ad featuring Anushka and Virat is here

The Indian Express
20-11-2018
Anushka Sharma and Virat Kohli had the country looking at them in awe when they featured in the now-famous Manyavar advertisement, promising to be together for life. In just a few months after the commercial, the two tied the knot in real life. There is now a sequel to the same advertisement and Anushka Sharma shared it on her Twitter handle.

Celebrating love everyday #SaathSaathHamesha@Manyavar_@imVkohlipic.twitter.com/5XvZnN77uA

— Anushka Sharma (@AnushkaSharma) November 20, 2018
The ad begins with the text 'one year later' where Virat and Anushka are attending a wedding as a married couple. They are both warning the couple-to-be to think about taking the next step and in those warnings, they realise how the best part of a marriage lies in the little things that they do for each other.
© Provided by Screen anushka sharma virat kohli wedding rumours Virat Kohli and Anushka Sharma tied the knot in real life in December 2017.
The first advertisement had generated a fan following and fans even dubbed it as Virushka's pre-wedding video. In the season of weddings where Ranveer and Deepika are still collecting all the adulation and Priyanka Chopra and Nick Jonas are ready to tie the knot, this advertisement is quite timely.
Anushka Sharma and Virat Kohli will celebrate their first wedding anniversary on December 11.
Also watch: Anushka Sharma unveils her wax statue at Madame Tussaud's Singapore
(Video by Dailymotion)
Anushka Sharma like you have never seen before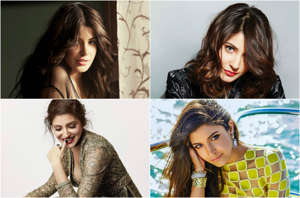 More from The Indian Express Entertainment

The Indian Express