These counterfeit Rs 2000 notes printed in Pakistan can easily fool your eyes

India Today
13-02-2018
A special cell from Delhi has nabbed a person involved in a syndicate that circulates fake Indian currency notes printed in Pakistan.
The syndicate, which is reportedly based in Malda of West Bengal, pumps in fake currency notes through India-Bangladesh border. A total of Rs 2 lakh, in fake Rs 2000 denominations, was recovered from the person.
The accused, Mohammad Mumtaz Ansari, revealed that the counterfeit money was printed in Pakistan. The recovered fake currency notes were found to be of high quality which cannot be detected easily by the naked eyes of a layman. The paper's quality, printing, colour and thread mark appear to be genuine, but some security features are missing. Some notes have same serial numbers.
Ansari belongs to Madhubani in Bihar and is still under interrogation in police custody.
HOW POLICE NABBED ANSARI
The special cell has been tracking several syndicates involved in pumping and circulating fake Indian currency notes (FICNs) printed in Pakistan. A team was formed on February 11 to follow up on a lead provided by a deployed secret informer. This led to a raid near central government residential complex on Minto Road in Delhi where Ansari was arrested when he reached there to deliver fake currency notes. The accused had worked as a labourer in a brick-manufacturing plant in Uttar Pradesh's Loni from 1994 to 2006 and has good knowledge of the capital. In 2006, Ansari returned to his village and met a man named Hashim, who allegedly indulged in trafficking fake Indian currency notes in Nepal. Ansari is said to have started the same counterfeit business and supplied huge quantity of fake money from Nepal and Bangladesh borders into Indian states, including Delhi.
SEE: World's most beautiful banknotes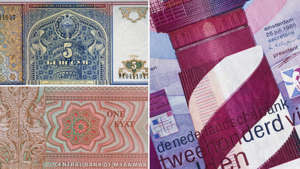 ANSARI'S INTERROGATION
In 2010, Ansari was arrested in a similar case of FICN in Bihar's Jai Nagar police station. He served jail and was released in 2014 after which he continued to indulge in the same illegal business. Ansari disclosed in his initial interrogation that he has supplied several consignments of FICNs in the past in Delhi. He procured the recovered FICNs of Rs 2 lakh from a notorious kingpin of the FICN syndicate in Malda to deliver it to his other associates in Delhi.
(Video provided by Times of India)
More From India Today

India Today