Varun Dhawan charges whopping amount for Remo D'souza's ABCD 3?

Mid-Day
07-12-2018
Varun Dhawan, who has managed to have an all-hit record through his films in a span of six years of his career, has charged a whopping amount for his next film, ABCD 3. The film is touted to be the first ever dance film to be made on a scale of 4D and IMAX format. He will be sharing the screen space with the dancing diva, Katrina Kaif, who has swept the nation off their feet with her mesmerising moves.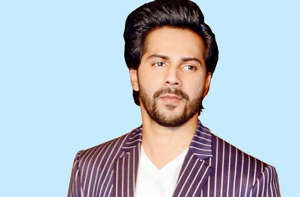 According to a report in bollywood life, Varun has charged a humungous amount for this project. A source informed the entertainment portal that he has asked for Rs 21 crores for ABCD 3. "Though Sui Dhaaga and October weren't exact money-spinners, there is no denying that Varun is the most bankable amongst the young crop of actors. The producers have agreed to the amount. This fee places him in a league higher than Ranveer Singh and Ranbir Kapoor," revealed the source.
The film is touted to be one of India's biggest dance film to be made in 4D. On the other hand, director Remo D'souza gets paid 12 crores. The film will release on May 8, 2019. Earlier, there were reports of the Badlapur actor demanding Rs 32 crores and Katrina Kaif, Rs. 7 crores.
Now get the stories that matter delivered to you! Save our number and send "Hi" to +919971254657 to join the MSN WhatsApp alerts service today.
Do we say anything more about pay disparity?
Don't miss:Celebrities who may get married in 2019