Want to save tax? 10 lesser-known tax deductions you must be aware of

The Financial Express
20-02-2017
During the tax-saving season, tax-payers' attention usually remains focused on availing deductions of up to Rs 1.5 lakh that they can claim under section 80C. As a result, they tend to overlook many other tax benefits they are eligible for. Understanding these less popular tax-saving avenues could not only help you reduce your tax outgo, but also the quantum of investment you need to pledge to avail tax breaks under section 80C.
1. Children's tuition fees
Before you go ahead with making tax-saving investments to exhaust the Rs 1.5-lakh limit under section 80C, do not forget to look at the tuition fees paid to your children's school, college or university during the year. This can fetch you the deduction without having to direct your funds towards 80C investments that come with lock-in periods.
2. Tax deduction for disabilities
Individuals with 40% or more of specified disabilities under the IT Act are entitled to a flat deduction of Rs 75,000 under section 80U. A deduction of Rs 1,25,000 is available if the disability is severe - meaning 80% or more. "The condition is that it should be certified by a government hospital. Similarly, a deduction of Rs 75,000 is available under section 80DD for a tax-payer who is taking care of a disabled dependent, provided the latter is entirely dependent on the tax-payer. The tax relief goes up to Rs 1.25 lakh in case of disability over 80%," says Vaibhav Sankla, managing director, H&R Block India.
Complete coverage on Union Budget 2017
3. Tax relief for specified illnesses

Tax-payers suffering from certain severe ailments like cancer, kidney failure and AIDS are eligible for tax deduction from income of up to Rs 40,000 under section 80DDB. This deduction get further enhanced to Rs 60,000 in case of senior citizens and Rs 80,000 for very senior citizen. "Taxpayers can also claim the deduction if they are looking after dependents who suffer from such illnesses. In both the cases, the deduction availed will be reduced by the amount of insurance claims if the tax-payer has filed for a claim under a health insurance policy," informs Sankla.
4. Deductions on savings account interest
Interest income of up to Rs 10,000 from savings bank deposits qualifies for a deduction under section 80TTA. Despite all taxpayers earning this interest every year, many tend to overlook this deduction.
---
---
5. Processing and legal fees on home loan

While home loan borrowers have detailed knowledge of deduction under section 24 on interest paid on their loan, many are not aware that processing and legal fees as also prepayment charges are allowed as deductions under the same section.
6. Deduction on interest paid on personal loan taken for house purchase
Tax-payers have a misconception that if they have taken home loans from institutional sources then only they will be entitled to deduction under section 24 on interest paid. However, "interest paid on personal loans from even friends or relatives is eligible for this tax concession, provided lenders issue a certificate to the effect that the taxpayer has paid the specified amount of interest," says Sankla.
ALSO SEE: Best smartphones you can buy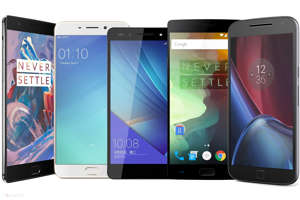 Smartphones: The best you can buy

7. Facelift to your house can fetch tax breaks
Likewise, interest paid on a loan secured to finance the revamp or reconstruction of your house can also be claimed as a deduction under section 24b. This deduction, however, is restricted to Rs 30,000 only and not Rs 2,00,000.
8. No HRA? You can still claim deduction
If you are not entitled to housing rent allowance (HRA) but are paying rent, you can avail of a deduction of up to Rs 5000 per month under section 80GG. This deduction, however, is calculated basis some prescribed conditions.
9. Reinvest to save on LTCG tax
Taxpayers who have purchased a residential house can sell their long-term capital assets within a year from the date of purchase of the house and claim deduction on the long-term capital gains under section 54 (if the asset sold within a year is in the nature of a house held for more than 3 years) or section 54F (if the asset sold within a year is in the nature of any other long-term capital asset). The holding period for long-term capital assets has been revised to 2 years as per Budget 2017.
"Exemptions under section 54 can also be claimed if capital gains from long-term capital assets are invested in construction of a house within a period of 3 years from the date of sale of the capital asset," says Sankla.
10. Set-off of capital losses

Any capital loss incurred on sale of property, certain stocks and mutual funds can be set off against taxable capital gains made under the same head, subject to conditions. While long-term capital loss can be set off only against a long-term capital gain, this is not the case with short-term capital losses.
"Ensure that you do not miss out on this tax relief not only in the year you incur the loss, but also in the subsequent years, particularly when you make capital gains. One important point to note is that the long-term capital loss on the assets, the gain from which is exempt, is not eligible for set-off," advises Sankla.