Will rupee fall to 80 per dollar? Fadnavis govt seems to think so

India Today
12-09-2018
(Video provided by NDTV)
The rupee neared the 73-mark today, hitting 72.87 to the dollar in early trading -- but does Maharashtra's BJP government think it will soon plummet to 80?
The contents of an official document, dated September 11 and accessed by IndiaToday.in, suggest exactly that.
In Pics: Interesting facts about rupee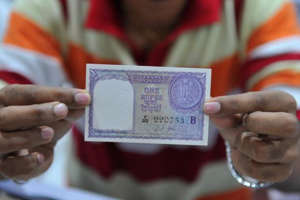 The document was a corrigendum to a notification issed on May 8 with regard to the procurement of a new helicopter for Chief Minister Devendra Fadnavis.
And what does it say? That the funds are being allocated considering the rupee's value as 80 per dollar. This is being done, the document says, in view of recent changes in the rupee's value.
The Maharashtra government anticipates that the new cost of the chopper will shoot up to Rs 145.27 crore -- up from Rs 127.11 crore, the cost mentioned in the initial notification.
"Either the government accepts that the rupee is going to fall further, or else the steep rise on the price smells of a scam", said Sanjay Nirupam, the chief of the Congress's Mumbai unit.
Radha Krishna Vikhe Patil, the Leader of the Opposition in the Maharashtra Assembly, said the state government's priority should be bringing down fuel prices and providing relief to the common man -- and not buying helicopters.
THE CORRIGENDUM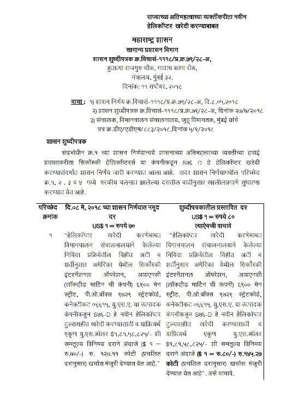 Download the Microsoft News app for your Android or iPhone device and get news & live updates on the go. Follow our Finance section in English and Hindi.
More From India Today

India Today