India's military might packs a mean punch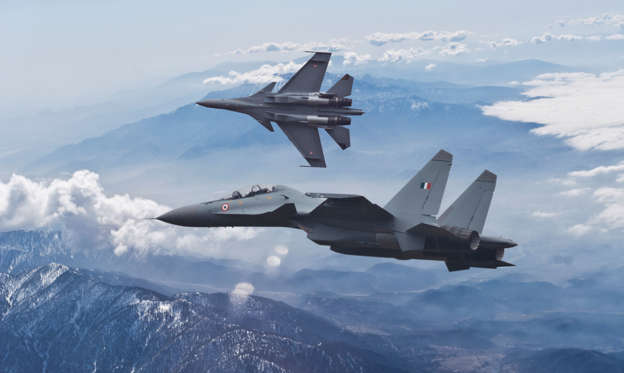 Surrounded by hostile neighbours, India has fought numerous wars to protect its sovereignty and as deterrent to any future hostility, it has one of most well-armed, trained and disciplined military force in the world. We take a look at the men and the weapons of the Indian armed forces.
Picture: Indian Air Force Sukhoi Su-30 MKI fighter aircraft patrol the skies over the Himalayas.
© Getty Images