After Sanju Samson special, Virat Kohli shows mirror to Indian Premier League's India aspirants

Hindustan Times
16-04-2018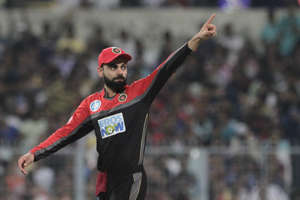 Sanju Samson's stunning 92 not out in Rajasthan Royals' win over Royal Challengers Bangalore on Sunday again showed Indian Premier League is not merely about foreign players or stars from the national team.
He lashed 10 sixes in a 45-ball masterclass that spurred the 2008 IPL champions to 217/4. An RCB side packed with batting stalwarts could not pull off a record chase, losing by 19 runs at M Chinnaswamy Stadium.
The occasion was perfect as it came before his national skipper, Virat Kohli, leading the fielding team whose top bowlers Umesh Yadav and Chris Woakes too were at the receiving end.
However, Virat Kohli, while praising the effort, seemed to tell Samson that he needed to be more than the IPL season's flavour.
After the game, Kohli was all praise for Samson's special, but was clueless why he has not graduated to the next level – play for India beyond the lone T20 against Zimbabwe in 2015.
"It was brilliant. He is a really talented player, we have seen over the years he has done well in IPL. He has got a good, simple game, quite strong in the crease, very balanced," Kohli said at a media interaction.
"He got off to a good start, then bowlers bowled well, but he kept his shape, hanging in there. Eventually in the end, he was watching the ball well, striking it really well."
ये भी पढ़ें : वाशिंगटन सुंदर के नाम में ही नहीं, जर्सी के नंबर में भी छिपा है राज
Kohli though felt it was up to the players to come into India contention.
"Sanju can answer that better," he said when asked why the Kerala batsman hasn't made such an impact playing domestic cricket. "I don't know how he prepares for certain games and formats. It is really up to the individual, but what I have seen of him, he is a really, really talented player and he can bat like that on his day.
"You should give him credit for doing well on a particular day and wish him well for the future games as well because all young guys who have talent should feel confident with these kind of tournaments. Then you keep creating that pool of players that each team looks at.
"I am more optimistic for these guys. If they don't score in first-class cricket, I don't think I can answer that. He can answer that better."
The 23-year-old Kerala batsman has been a part of IPL since Kolkata Knight Riders bought him in 2012. He didn't get to play, but made a mark with Rajasthan Royals next year with Rahul Dravid mentoring him.
Last year, he smashed a 63-ball 102 to set up a 97-run win over now defunct Rising Pune Supergiant. Though he has played for India A, he had a run-in with Kerala cricket authorities and faced a disciplinary inquiry in the 2016-17 domestic season.
Photos: 22 biggest IPL controversies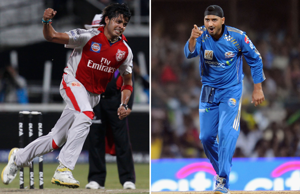 Watch: Dhoni blitz in vain as Kings XI Punjab prevail
(Video by ESPN Cricinfo)