IND vs AFG: Testing times ahead for Rashid and Mujeeb, feels Kumble

India Today
13-06-2018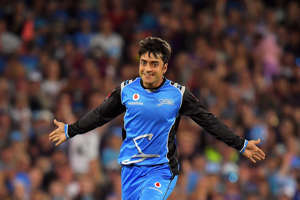 Former India captain Anil Kumble rates Afghanistan spinners Rashid Khan and Mujeeb Ur Rahman very highly but he feels Test cricket is a totally different ball game and it will be interesting to see if the duo has the same amount of impact as they do in T20 cricket.
Speaking about the spinners ahead of the historic one-off Test between India and Afghanistan, Kumble said that their tactics against the Indian batsmen will be interesting.
"Test match cricket is very different. It will be their first Test match and it is great for Afghanistan cricket to you know, play Test cricket and also to play against India. They will certainly be a handful for our batsman. But, Test cricket is very different. You are not looking to always score runs, you are taking your time. It will be very different. It will be very interesting to see how they do," said the legendary leg-spinner on the sidelines of Star Sports Select Dugout.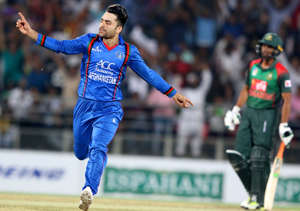 Rashid and Mujeeb have hunted in pairs for Afghanistan and their recent success in limited-overs cricket has come mostly because of the spin-twins. They helped Afghanistan book a place in the 2019 Cricket World Cup in England and Wales and then they continued their impressive show in the recently concluded three-match T20I series against Bangladesh, which the Afghans won 3-0.
The wily leg-spinner returned with eight wickets in three matches and defended just nine runs off the final over to seal a victory for his side in the third T20I in Dehradun. Mujeeb on the other hand, didn't get wickets but created pressure from the other end with miser bowling, allowing Rashid to attack more and get the breakthroughs.
Afghanistan has heavily depended upon these two over the past few months and that is going to be the case again when they take the field again for their maiden Test against an experienced Indian side led by Ajinkya Rahane.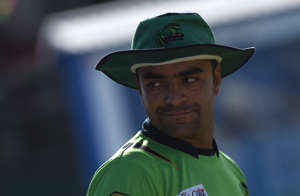 They are expected to start as the underdogs but what works in their favour is that these two spinners have played a lot of cricket with and against the Indian batsmen and know them inside out.
While Rashid has been Sunrisers Hyderabad's star performer in the Indian Premier League over the past two years, Mujeeb impressed everybody in his debut season for Kings XI Punjab in IPL 2018. These two know the weaknesses of some of the players and with the Indian batsmen struggling to deal with quality spin of late, they will certainly have their tails up. And, former Australia batsman Dean Jones says that he is looking forward to seeing the battle between the Indians and Rashid and Mujeeb in whites.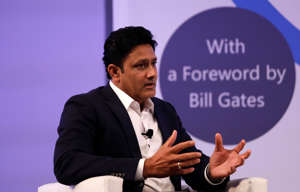 "I'm looking forward to that. But there is no doubt that they will prepare a bit of a turner. They could worry the Indian batsmen because I don't think they play spin that well of late either. There is a mystery about how they spin it etc. But I would dare say this that I would be expecting the Indian batsman to sit on them a little bit more and not attack them and make mistake," said the 57-year-old.
"T20 cricket I have to go after you after the 10th over particularly and that brings their skills into play a little bit," he added.
However, with Virat Kohli absent and the Indian batsmen struggling against spin, it will be interesting to see the kind of track that is provided at the M. Chinnaswamy Stadium on Thursday when the two teams get down on the field.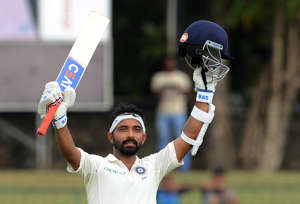 Rain is forecasted throughout the match and with little bit of moisture, if India win the toss and decide to bowl first, it will be difficult for the Afghanistan batsmen to come up and face a lethal pace unit and put up a good total.
In that case, it will allow the Indian batsmen to play the spin twins conservatively and put up a big score in the first innings and go for the kill. And, this where Rashid and Mujeeb's abilities will come under the scanner. They have performed under pressure several times in coloured clothing...can they replicate that in the longest format of the game? We need to wait and watch.
Photos: Meet India's 15-man squad for Afghanistan Test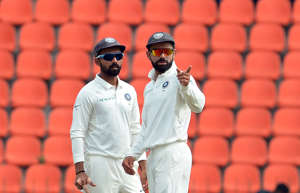 Watch: Mujeeb takes pressure off me — Rashid Khan
More From India Today

India Today