Sunil Gavaskar to Virat Kohli: Why is Shikhar Dhawan always the 'Bali ka Bakra'?

International Business Times (IN)
13-01-2018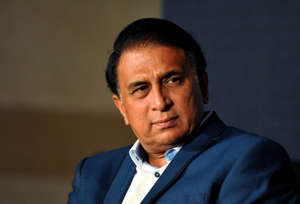 Batting legend Sunil Gavaskar hit out at the Indian team management's selection calls that saw Bhuvneshwar Kumar and Shikhar Dhawan dropped from the playing XI for the ongoing second Test against South Africa in Centurion.
Gavaskar labelled Dhawan as 'Bali ka Bakra' (scapegoat) as he felt that the Delhi opener has always been on the firing line when the team looked for changes after failure.
The third change was forced upon the side as Wriddhiman Saha had a hamstring niggle and Parthiv Patel came in.
Complete coverage: India's tour of South Africa
Notably, Dhawan struggled against short-pitched bowling during India's 72-run defeat in Cape Town earlier this week. The Delhi left-hander's inability to stay composed against the rising ball was exposed as Proteas bowlers got him out in both the innings after peppering him with some short balls.
A change looked evident and young Karnataka batsman KL Rahul, who has showcased his ability to score runs in testing conditions, was brought into the team as a replacement for Dhawan.
Photos: 5 positives for India despite the loss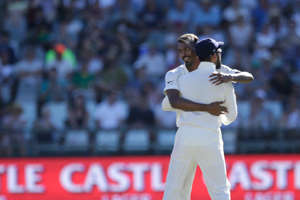 "He [Dhawan] is always the 'bali ka bakra'. His head is on the chopping block every single time. One ordinary Test and he's in the firing line," Gavaskar said on air during the post-lunch TV show on Day 1 (Saturday, January 13).
Gavaskar argued that a batsman's chances of getting out to bouncers are less when compared to getting dismissed by outswingers, which did the damage for most of the Indian batsmen in Cape Town.
Watch: 'Got to feel for Ajinkya Rahane'
(Video provided by ESPN Cricinfo)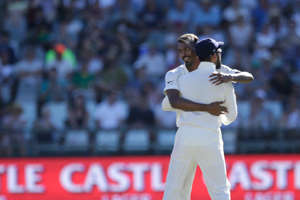 Hard to understand Bhuvneshwar's exclusion: Gavaskar
Meanwhile, the former India captain also said it was "hard to understand" the decision to drop Bhuvneshwar and include Ishant in the XI, especially after the former's single-handed all-round in the first Test.
Bhuvneshwar picked up six wickets across two innings and hit 38 runs (25 and 13 not out) in the first Test.
Kohli prefered for Ishant over Bhuvneshwar on the SuperSport Park track, which was expected to offer more bounce and less lateral movement, unlike the Newlands pitch.
"Hard to understand [Bhuvneshwar's omission]. If Ishant Sharma had to play, Mohammed Shami or Jasprit Bumrah should have been dropped," Gavaskar said.
Don't miss out! Subscribe to MSN India weekly Newsletter for Best of the Week