Virat Kohli and other India stars unpaid ahead of long England tour

India Today
21-06-2018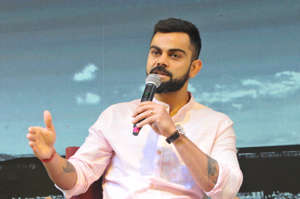 The Indian cricket team will fly out to UK on Saturday, for the two-and-a-half month long tour of Ireland and England without the incremental retainership money that was announced with much hype, three months back.
In March last year, the BCCI Court appointed administrators (COA) announced a significant pay hike for 27 contracted players with a new A+ category added to the mix. According to the new contracts, players in the A+ category would get Rs 7 crores, those in A get 5 crores followed by 3 crores and 1 crore respectively for players in the B and C categories. The women cricketers were also given a pay raise.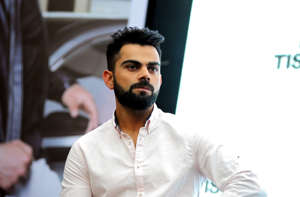 The new contracts that were arrived at after consultation with a player group, have been signed by the players but are yet to be endorsed by the board secretary.
It is learnt the players, unable to clear their advance tax, on the advice of their chartered accountants have been following up with the BCCI on pending payments.
All the state units of the BCCI are to meet in Delhi on Friday for a special meeting where the matter will be taken up. The BCCI Acting Secretary Amitabh, speaking to India Today said, "If the House approves the revised pay, I will sign it. Any policy decision needs approval of the General Body. I can't break the law."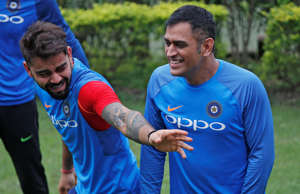 As a matter of procedure as per the BCCI constitution, it is the General Body which ratifies such policy decisions. But the legality of the meeting is itself under a cloud. It does not have the consent of the Committee of Administrators.
The COA has raised suspicions around the real intent of the meeting in communications to the BCCI Secretary.
Surprisingly, in the absence of action from the Secretary, the COA has not acted upon enforcing the new player contracts; something they have empowered themselves with. "If a contract/ appointment letter that has been approved by the COA is not signed by the Acting Secretary within reasonable time not exceeding 5 working days, the Committee of Administrators may direct the CEO to sign such contract/ appointment letter. Once a contract/ appointment letter has been signed by the CEO as per the directions of the Committee of Administrators, the same shall be binding on BCCI," reads their directive issued on March 15.
COA member Diana Edulji however looks to assuage player concerns saying the COA will step in if needed. "The players have signed new contracts and it has been sent to the Secretary in person and multiple reminders given. We will wait till Friday. If the Secretary still does not sign it, COA will ensure the players get their money," she told India Today.
Photos: World records held by Virat Kohli across all formats
Watch: The new ICC FTP — an explainer
(Video by ESPN Cricinfo)
More From India Today

India Today