Oops! 19 social media fails
1. McDonald's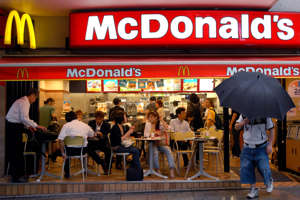 The food chain's attempt to engage customers through promoted trends #meetthefarmers and #mcdstories backfired big time in 2012. The company, which was expecting fruitful conversations with consumers, had to cope with some horror stories about food quality, hygiene of the restaurants and inappropriate behavior from employees.
2. GAP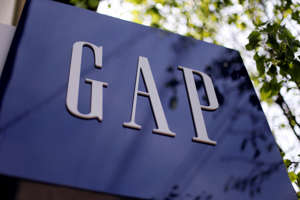 The clothing brand was heavily criticized for its post which suggested people to do some online shopping as Hurricane Sandy approached in 2012. The company later removed the tweet and offered a semi-apology.
3. Gilbert Gottfried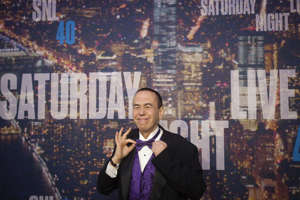 The comedian's take on 2011 tsunami in Japan cost him his job. His jokes on the tragedy hurt the interest of his employer Aflac, an insurance company that does most of its business in Japan. Some of Gottfried's jokes included: "Japan is really advanced. They don't go to the beach. The beach comes to them," and "Japan called me. They said 'maybe those jokes are a hit in the U.S., but over here, they're all sinking."
4. Amanda Bynes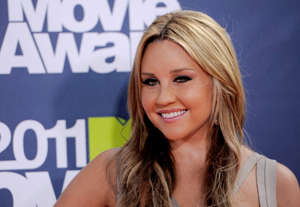 The former Nickelodeon star is famous for her hysterical and entertaining tweets. After her drunk driving charge in 2012, Bynes tweeted to President Barack Obama: "Hey @BarackObama…I don't drink. Please fire the cop who arrested me. I also don't hit and run. The end." She has also had a history of Twitter rants against other celebrities, including Rihanna and Drake.
5. Anthony Noto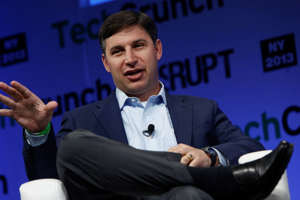 In 2014, Twitter CFO Anthony Noto apparently posted a direct message regarding an acquisition on the social media platform. The tweet read: "I still think we should buy them. He is on your schedule for Dec 15 or 16--we will need to sell him. I have a plan."
6. Bow Wow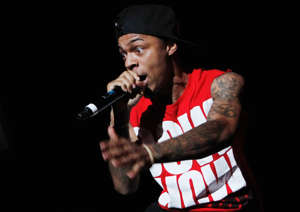 The rapper found himself in a sticky situation in 2010 when he posted a tweet telling his millions of followers that he was driving while drunk. Realizing his mistake, he removed the post and even apologized to his fans.
7. Cee Lo Green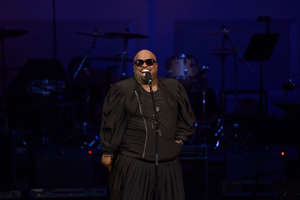 © Larry Busacca/Getty Images Cee Lo Green

The singer put up a controversial post while responding to critic Andrea Swensson's negative review of one of his concerts. He tweeted, "I respect your criticism, but be fair!" He continued, "People enjoyed last night! I'm guessing you're gay? And my masculinity offended u? well f*** U!" After a lot of criticism, he later posted, "Apologies gay community! What was homophobic about that? I said I was guessing he way gay which is fine but its nice to what u think of me."
8. Charlie Sheen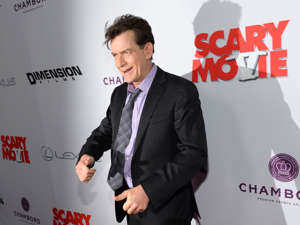 The "Anger Management" star mistakenly tweeted his personal phone number to Justin Bieber, and to all his followers. He later had to disconnect his number after a huge response from his fans.
9. Cristina Fernández de Kirchner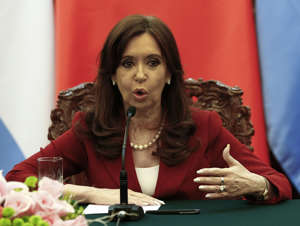 © Rolex dela Pena - Pool / Getty Images Cristina Fernández de Kirchner

In February 2015 the Argentine president sparked a controversy with a couple of tweets that mocked the Chinese accent. The first message had "r"s replaced with "l"s in the words arroz (rice) and petróleo (petroleum) while the second seemed be non-apologetic: "Sorry. You know what? It's just that the ridiculousness and absurdity is so high, that it can only be understood through humor. If not, it's very, very toxic." According to the media, the tweets had come at a wrong time for Fernández as she was about to meet Chinese President Xi Jinping to ask for additional financial support.
10. Donald Trump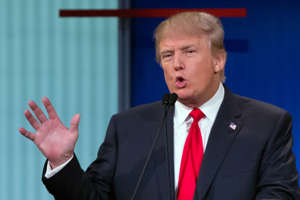 © John Minchillo/AP Donald Trump \
The man known for his hair-raising quotes was tricked into retweeting the images of serial killers Fred and Rosemary West by comedian Philip Bradbury. The comedian claimed the pair were his deceased parents who were inspired by the billionaire. Unaware of the serial murderers, Trump retweeted the comment and got criticized by the Twitterati.
11. Floyd Mayweather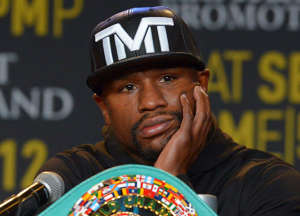 © Jayne Kamin-Oncea-USA TODAY Floyd Mayweather

The star boxer, who is famous for speaking his mind, sparked a controversy when he posted a tweet against Taiwanese-American basketball player Jeremy Lin. He wrote, "Jeremy Lin is a good player but all the hype is because he's Asian. Black players do what he does every night and don't get the same praise." He continued, "I'm speaking my mind on behalf of other NBA players. They are programmed to be politically correct and will be penalized if they speak up." He ended up facing a bit of a backlash for the tweet.
12. Geraldo Rivera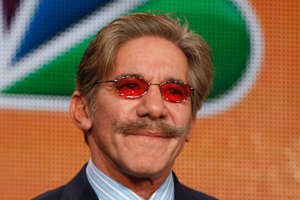 The star TV host apparently embarrassed his daughter and his boss at Fox when he posted a half-naked selfie on Twitter in 2013. Next day, he got a message from his daughter saying, "TAKE THAT THING DOWN RIGHT NOW!" and a word from his office, after which he took the picture down.
13. James Franco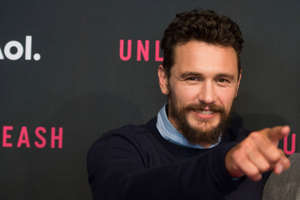 The actor found himself in an awkward position when a 17-year-old fan publicized a flirtatious exchange between her and the actor. After seeing the exchange, Franco tweeted, "I HOPE PARENTS KEEP THEIR TEENS AWAY FROM ME. Thank you."
14. Kim Kardashian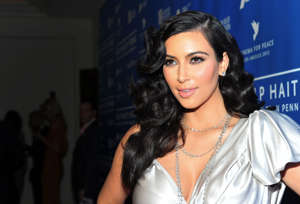 The reality TV star was left embarrassed because of her tweet that apparently paid tribute to victims of the Israel-Hamas conflict. She posted "Praying for everyone in Israel" without realizing that the attack was on Jerusalem instead. After a bit of a backlash, she tweeted, "Praying for everyone in Palestine and across the world!"
15. LG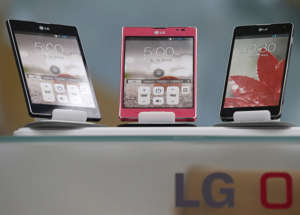 In 2014, LG mocked Apple's #bendgate by sending a tweet which said "Our smartphones don't bend, they are naturally curved ;)." However, the attempt fell on its face when it was noticed that the tweet was sent from an iPhone.
16. Paris Hilton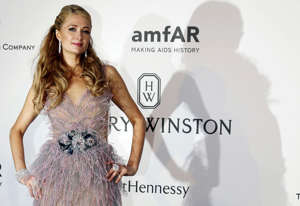 © REGIS DUVIGNAU/Newscom/Reuters \
The socialite became a laughing stock when she posted a tweet that said "No, I didn't go to England; I went to London." This wasn't the first time she embarrassed herself on Twitter. In September 2010, Hilton was arrested for having cocaine in her Chanel purse. She claimed it wasn't hers, forgetting her earlier tweet which read, "Love My New Chanel Purse I Got Today :)"
17. Spike Lee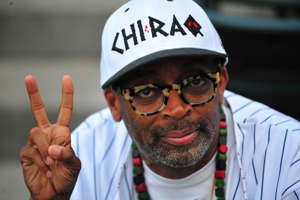 The filmmaker found himself in a lot of trouble when he accidentally tweeted a fake address he believed was George Zimmerman's. He later apologized to the family whose address it was and also compensated them.
18. US Airways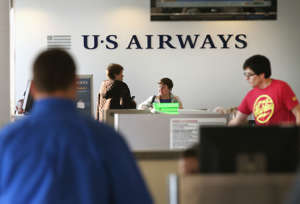 The airline company accidently posted a pornographic image on its official page. Realizing its mistake, the company removed the image immediately and apologized, saying it had meant to "flag [the photo] as inappropriate," but the image was "inadvertently included in a response to a customer."
19. Kenneth Cole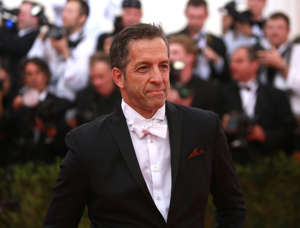 Fashion designer Kenneth Cole garnered a lot of criticism for his insensitive sales pitch using the hashtag for the uprising in Egypt in 2011. The tweet read: "Millions are in uproar in #Cairo. Rumor is they heard our new spring collection is now available online at http://bit.ly/KCairo." Realizing his mistake, he soon removed the post and apologized.