India's Top Cyber Security Official Refutes Reports Of Internet Shutdown

NDTV
12-10-2018
After reports suggested that internet users across the globe may experience widespread network failures over the next 48 hours, a top government cyber security coordinator has told NDTV that there will not be any internet shut down in India.
"All arrangements are in place and there will be no internet shut down in India as is being circulated in the media," Gulshan Rai, National Cyber Security Coordinator, told NDTV.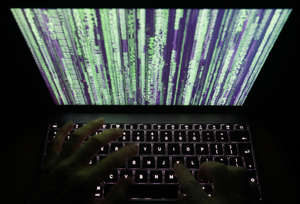 The response comes after a Russian portal reported that key domain servers will undergo routine maintenance over the next two days, which may result in internet users facing difficulties in accessing web pages or making any transactions in the next 48 hours. 
However, when NDTV reached out to the Internet Corporation of Assigned Names and Numbers (ICANN), which will carry out the maintenance work by changing the cryptographic key that helps protect the internet's address book or the Domain Name System (DNS), they clarified that the original report's headline is "click bait", and there will be minimum impact to users. 
"Unfortunately, that story carries a headline that is a click bait... There will be minimal impact to users... Note that data analysis suggests that more than 99% of users whose resolvers are validating will be unaffected," an ICANN spokesperson from Singapore told NDTV.
"It has been about 20 hours since the rollover and based on all information we have, everything is going smoothly. There have been only a small handful of reports of issues suspected to be caused by the rollover. In all cases it appears the impact was minor and the issues were quickly resolved," the spokesperson added.
ICANN says the maintenance work was necessitated to counter the rising incidents of cyberattacks.
In pics: Unusual laws from around the world
Also watch: Innovators who are helping design a better world