China legalises re-education camps for Uyghurs in Xinjiang, inmates to get 'psychological treatment'

Hindustan Times
12-10-2018
China appears to have legalised this week the controversial re-education camps in restive Xinjiang as "vocational training institutes", where inmates influenced by religious extremism will be reeducated and transformed, amid mounting international pressure.
"Governments at the county level and above can set up education and transformation organisations and supervising departments such as vocational training centres, to educate and transform people who have been influenced by extremism," the Hong Kong-based South China Morning Post quoted a new clause in the "XUAR Regulation on Anti-Extremism" as saying.
The vocational training institutes will also psychologically treat the camp inmates to be more patriotic, the revised law says.
"They must also organise 'ideological education to eliminate extremism', carry out psychological treatment and behaviour correction, to 'help trainees to transform their thoughts and return to society and their families'," the report said.
The move is Beijing's latest effort to counter international criticism about the camps in the Xinjiang Uyghur Autonomous Region (XUAR), which are said to be targeting the Muslim Uyghur community.
It is unlikely to appease the international community though.
Until last month, Beijing had denied the existence of the camps in the face of mounting criticism that said that the hundreds of thousands of Uyghur men and women had been interned without any legal recourse.
Beijing has repeatedly blamed Islamic separatists for the sporadic unrest between the Uyghurs and the ethnic Han majority, which has led to the deaths of many in the past several years.
Rights activists say the unrest is caused by the government's repression of religious freedoms and anti-minority policies.
For example, the older version of the same law passed in March 2017 had banned "…a wide range of acts deemed manifestations of extremism, including wearing veils or having "abnormal" beards, refusing to watch television or listen to the radio, and preventing children from receiving a national education".
In August, a United Nations meeting on human rights was told that China had turned its northwestern province of Xinjiang into a "no-rights zone" and a "massive internment camp" for the Uyghur community.
The issue of the treatment of Uyghurs was raised at the UN meeting by Gay McDougall, vice-chair of the Committee on the Elimination of Racial Discrimination.
McDougall said she was "deeply concerned" by reports from the XUAR that the Uyghurs were being sent to re-education camps in the name of fighting religious extremism.
Some Uyghurs were being "treated as enemies of the state based solely on their ethnoreligious identity," she said.
"We are deeply concerned at the many numerous and credible reports that we have received that in the name of combating religious extremism and maintaining social stability (China) has changed the Uyghur autonomous region into something that resembles a massive internship camp that is shrouded in secrecy, a sort of 'no rights zone," McDougall was quoted by Reuters as saying at the start of a two-day meeting on China.
In pics: 50 most violent cities in the world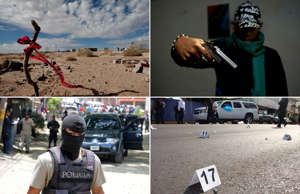 Also watch: Chopper that violated LoC
(Video provided by Times of India)
More From Hindustan Times

Hindustan Times