In Photos: Cyclone Idai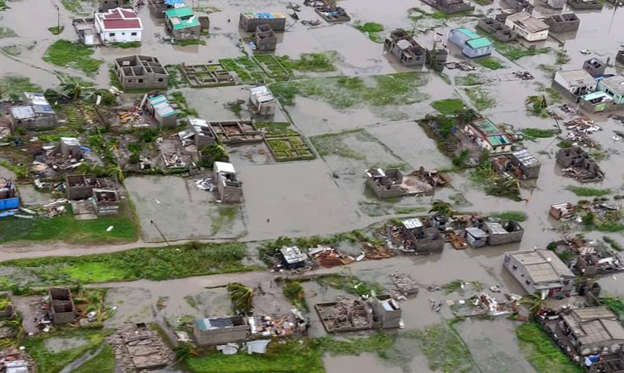 Cyclone Idai tore into Mozambique on the night of March 14 before barreling on to neighboring Zimbabwe, bringing flash floods and ferocious winds, and washing away roads and houses. Dozens are dead and many others missing; Mozambique's President Filipe Nyusi says the final death toll may be more than 1,000.
(Pictured) Aerial view from a helicopter of flooding in Beira, Mozambique on March 18.
© Caroline Haga/International Federation of Red Cross and Red Crescent Societies (IFRC)/AP Photo