5 Instances where a Cricket match was stopped for weird reasons

Sportskeeda
|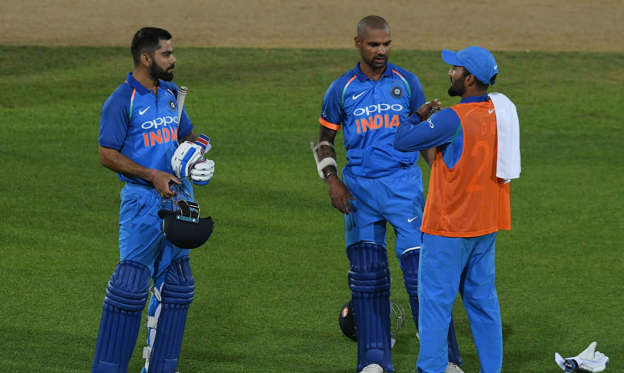 India got their tour of New Zealand underway at Maclean Park in Napier. The visitors got off to a splendid start and skittled the hosts for a paltry 157. Kuldeep Yadav and Mohammed Shami were the wreckers-in-chief as they bagged four and three wickets respectively.
India got off to a good start and were 41-0 at the dinner break. However, their chase was halted for a strange reason as they came out to bat in the second half. After Ferguson fired a wide down the leg-side in the 11th over, Dhawan complained of the sun and its direct rays causing discomfort in spotting the ball.
The umpires took immediate action and asked the players to accompany them off the field. Play wasn't resumed until at least half an hour had passed and the sun had set.
Thus, the incident of the players walking off due to 'too much light' was quite amusing and surprising. Yet, this wasn't the first occasion where a cricket match had been stopped for a weird reason.
Hence, through this article, we would take a trip down memory lane and relive some other occasions where cricket fans where left equally bewildered, if not more, at the reason cited for the stoppage in play.
© Getty Images