'Average' India set to surpass Australia

Hindustan Times
11-10-2018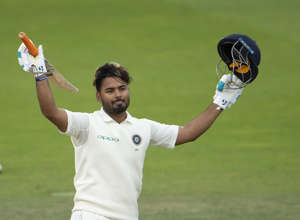 Scoring at a blistering 4.33 runs per over, India achieved their biggest innings win in Tests defeating a listless West Indies side by an innings and 272 runs in the first match in Rajkot. That victory also helped them catch up with Australia in terms of average runs scored per over in Tests during the past decade. Both teams are now tied at the top as the fastest scoring teams in the world at 3.40 runs per over.
But Rajkot, where Prithvi Shaw, skipper Virat Kohli and Ravindra Jadeja got centuries, was only India's eighth-fastest scoring rate in Tests in those 10 years. At 4.58 runs per over, India's fastest Test scoring rate since October 2008 came under the captaincy of MS Dhoni and it was also against the West Indies, in Mumbai in 2013.
CONSISTENT SHOW
But despite the abundance of T20 cricket, wickets getting flatter across the world and rules increasingly favouring batsmen, India have been comfortable scoring only in the subcontinent. Statistics over the past 10 years show pretty much the same picture.
During the past decade, India have scored above 4 runs an over in a Test on 15 occasions with 11 of them coming at home. Galle in Sri Lanka and Fatullah, Chittagong and Dhaka in Bangladesh are the other four. And of these 15 Tests, India have drawn two and won the rest.
In that period, India have scored between 3.5 to 4 runs an over in 26 Tests and 14 of those were at home with six coming outside the sub-continent. However, of those six Tests, India have won just one, in Hamilton in March 2009.
They drew two, both in Wellington, and lost the remaining three, in Birmingham and Centurion under Dhoni and in Adelaide under Virat. This shows that even in those Tests outside the sub-continent where batting has been relatively easier, India's batsmen have been found wanting.
As India gear up to face Australia Down Under --- the second Test against the West Indies beginning here on Friday is their last before Adelaide --- they will have to iron out the creases. However, batting on another flat-looking wicket here against some ordinary West Indian bowling hardly seems like ideal preparation.
But with the Australian batting struggling against Pakistan in Dubai and Virat's boys eyeing another resounding victory here, India are poised to become the fastest scoring Test team since 2008, the year that saw a revolution called the Indian Premier League.
Photos: Indian cricketers and their world records in Test cricket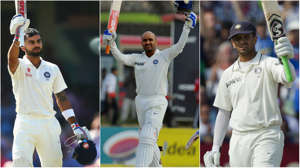 Watch: 'Kuldeep Yadav is still a work in progress'
Download the Microsoft News app for your Android or iPhone device and get news & live updates on the go. Follow our Cricket & Sports section in English and Hindi.