Five memories from the 2015 Cricket World Cup

The Roar
31-03-2015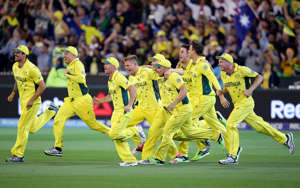 With the Australian team still celebrating their victory in the Cricket World Cup, it's time for a quick look back at an enjoyable tournament, albeit a very drawn out one.
It seems I have an addiction to the number 'five', because like many of my articles these days, I'm reviewing the World Cup through the lens of five different memories that will stay with us.
So without, further ado…
The vindication of Michael Clarke
After all the flak, all the press coverage, and all the debates, the end justified the means – Michael Clarke led Australia to a World Cup victory.
Rarely have we seen such a polarising individual in Australian cricket. Actually, that's not entirely accurate – Shane Watson can absolutely lay claim to a similar position.
However, as a captain, Clarke takes the lack of a consistent perception from fans and the media to another level. It seems everyone has a strong point-of view on Clarke, they're not shy of sharing it, and they range from positive to negative.
Over the course of the last few months, we've seen Clarke lauded for his courage and leadership, and lambasted for his apparent selfishness.
His health has been questioned. His selection in the team has been questioned. His batting position has been questioned. His relationship with Cricket Australia has been questioned. His intentions have been questioned.
And now he retires from one day international cricket as the skipper of the World Cup winning team, and the top scorer for his team in the final.
Take that, critics.
The arrival of Mitchell Starc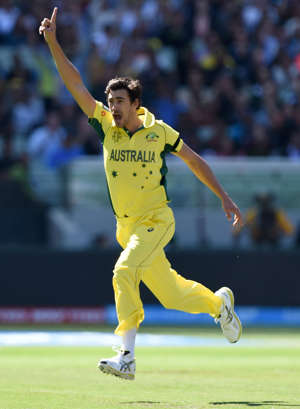 This tournament will forever be remembered for Mitchell Starc announcing his arrival as a genuine superstar of the limited-overs game.
To be fair, Starc has been playing extremely well in one-day cricket for some time now, but on the biggest stage, with the cricketing world watching, he showed that he is the best bowler on the planet in this format.
When he's on his game he's just about unplayable, and he has an impressive penchant for sending accomplished batsmen's stumps flying.
Fast, left-arm, swing bowling has always been a dangerous combination, and the comparisons to Wasim Akram are as flattering as they are justified.
Starc was named the player of the tournament, with the amazing figures of 22 wickets at just 10.18, and an economy rate of 3.5.
Staggering numbers, yet they only tell part of the story. Australia's successful campaign was spearheaded by their opening bowler, who intimidated batsmen, and more importantly, got them out.
Take a bow, Mr Starc.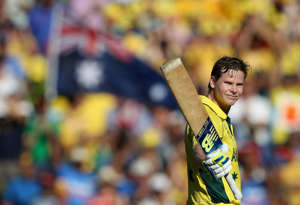 The Summer of Steve Smith
He had quite the season didn't he?
Steve Smith's coming out party was punctuated by an unbeaten half century in the final, which capped off a magical summer for the young batsman.
Smith knocked out 402 runs at an average of 67, to be Australia's leading batsmen in the tournament. His World Cup campaign included five consecutive scores above 50, with a match-winning 105 in the semi-final against India, to go along with his 56 not out on Sunday.
Combined with his amazing Test series – where he made 769 runs at an average of 128.16 – this will be forever remembered as the Summer of Steve Smith.
He's certainly come a long way from the days I dubbed him 'Starlight'.
As Australia approaches a new era, with the retirement of Clarke and potentially a few other long-time stalwarts, it's a reassuring to know that the future looks very bight, and the team in very good hands.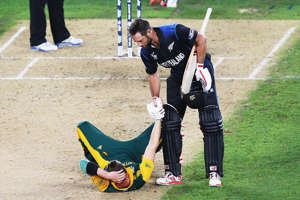 That semi-final
I don't think anyone will forget the New Zealand versus South Africa semi-final anytime soon. It was an epic encounter, and I'm quite comfortable in nominating it one of the greatest games of one-day cricket ever played.
Considering a berth in the World Cup Final was at stake, and the way the game unfolded, it will deservedly be remembered as an all-time classic.
The footage of Grant Elliott smacking a six off Dale Steyn to win the game was immediately entrenched in cricket folklore, as New Zealand chased down 298 from just 43 overs.
There were twists and turns, and fluctuating fortunes. Just as one team gained the ascendancy, the other would fight back. Until eventually, Elliott sealed the match in dramatic fashion, breaking South African hearts. One couldn't help but feel slightly bad for the Proteas, who once again came up short in a big game.
It was tense. It was tight. It was emotional. It was breathtaking. It was awesome.
It's also worth mentioning that the most underrated aspect of the game was the spirit it was played. Just two quality teams doing all they can to win, but doing so in a very sporting fashion.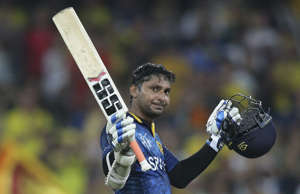 Goodbye Kumar
Clarke isn't the only all-time great to retire after this tournament, as Sri Lanka's Kumar Sangakkara also said goodbye to ODI cricket.
Though after scoring four consecutive centuries during the World Cup, one almost feels the need to beg him to stay.
Sangakkara leaves 50-over cricket with an average of 41.98 and a staggering 25 hundreds. He played a whopping 404 matches, and was the definition of class from start to finish.
He's probably my favourite non-Australian cricketer, and the game is poorer for him saying farewell, but incredibly rich for him gracing us with his presence and ability.
A true superstar of the game.