India selfish for rejecting day-night Test: Waugh

Wisden India
16-05-2018
A couple of days after Ian Chappell lashed at the Board of Control for Cricket in India for rejecting the possibility of a day-night Test during their team's tour of Australia, Mark Waugh joined the former Australian skipper in saying "it's a little bit selfish".
"It's a little bit selfish from India's point of view because we need to revitalise Test cricket," he told Sky radio on Wednesday (May 16). "Day-night Test cricket in some countries is going to be one of those ingredients that could transform Test cricket back to where it should be."
India dropped the idea of a pink-ball Test Down Under after the think-tank reckoned that the contest may work against them as they eye a historic series triumph. Australia have won all four pink-ball Tests they have been a part of, starting with the first game against New Zealand in 2015. Australia's enviable record under lights surely had a part in influencing India's decision.
India are only one of two Test-playing nations, besides Bangladesh, not to have played a day-night Test.
The idea was backed by Amitabh Choudhary, the BCCI acting secretary. But the Indian team management told Committee of Administrators (CoA) that it still requires at least 18 months to get ready for the five-day game under lights.
"Their team is pretty well suited to day-night cricket, they've got a string of fast bowlers, so they don't just rely on the spinners and their batsman are technically very good as well," said Waugh. "So for the greater good of the game, I would have loved to have seen that as a day-night Test."
Waugh, who announced his exit from the post as a national selector on Tuesday, said that Test cricket was slipping away in many cricketing nations, including the West Indies and South Africa.
"So it's really only Australia, India and England where Test cricket is alive and well," he said. "For me, that's a concern."
Photos: Cricket stars — Then and now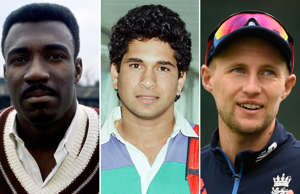 Watch: Kirsten praises Kohli's decision to play County
(Video by NDTV)