India superstars surrender meekly to Pakistan: Are Dhoni, Yuvraj good enough to play overseas?

India Today
19-06-2017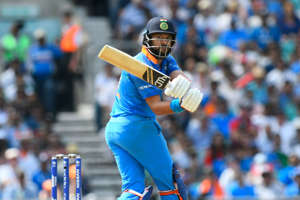 So one-sided was the Champions Trophy final between India and Pakistan at The Oval that it was impossible to touch on specific turning points in the game.
Complete coverage: ICC Champions Trophy
The match, honestly, never belonged to India after they had put Pakistan in to bat. Fakhar Zaman was not part of the opening defeat at Edgbaston and he had come in to the summit clash on the back of some breathtaking strokeplay against South Africa, Sri Lanka and England.
Zaman needed some luck to go his way against the best side in the tournament till Sunday. And then it came his way, thanks to Jasprit Bumrah. He got Zaman to nick one to MS Dhoni behind the stumps but lo and behold, it was a no-ball. Incredibly, yet again Bumrah had overstepped yet again and that was the lifeline Zaman needed to get going.
Slideshow: India vs Pakistan — Match in pics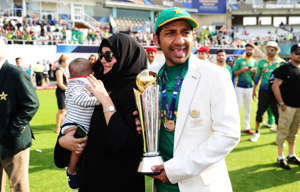 The left-handed opener went on to smash his maiden hundred in only his fourth ODI and with Azhar Ali made India pay for a grave mistake. Bumrah has been guilty of bowling no-balls and it is is high time somebody corrected that. He had got away earlier in the IPL and in international record but there was going to be some kind of payback sometime.
Moreover, India completely floundered in the middle-overs. They had talked of remaining calm and composed under pressure but Virat Kohli's men wilted. On the big day despite the big talk, India's superstars looked listless.
One Pakistani batsman after another came and bullied the Indian bowling attack. On Sunday, the Pakistanis owned India's bowlers. Kohli's bowlers panicked and the fielders were horrible. It was almost like the roles had reversed between the two teams in two weeks.
Watch: Pak steamroll India to claim CT title
(Video provided by Times of India)
And then Mohammad Amir's opening burst left India further shell-shocked. Rohit Sharma was gone for a duck, Kohli gifted his wicket to Amir after being dropped and then Shikhar Dhawan. India's three best batsmen in the tournament were back in the pavillion in the first nine overs.
And then the rest of the batting line-up, so used to being shielded by the top three, caved in. The likes of Yuvraj Singh, MS Dhoni and Kedar Jadhav were at least expected to lead some kind of a fightback and offer India some sort of respectability. But Dhoni's ridiculous shot-selection in particular, left everyone baffled. 
It's time for India to move on and do some serious retrospection. Yes, they reached the final but was it an all-round team effort? Are Yuvraj and Dhoni still good enough to play overseas? Will they be good enough for the World Cup two years later? Who will answer these hard questions?
More from India Today

India Today