Mohammed Shami's wife Hasin Jahan's ex-husband reveals details about their marriage

International Business Times (IN)
12-03-2018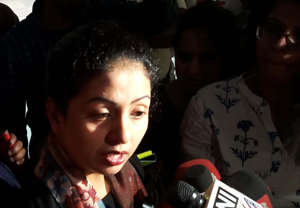 India pacer Mohammed Shami's wife Hasin Jahan stirred a controversy recently by raising serious allegations against her husband. She had alleged that Shami was having extramarital affairs and also accused him of domestic violence. Now, Jahan's ex-husband SK Saifuddin has opened up about their married life.
Complete coverage: Police case against Mohammed Shami
For the uninitiated, before marrying Shami, Jahan was married to Saifuddin in Kolkata in India's West Bengal state. They got divorced in 2010 and she married Shami four years after.
Talking to ABP News about their marriage, Saifuddin revealed that they had a love marriage and he proposed to her when she was in class 10. "She wanted to stand on her own feet and make something out of her life," Saifuddin said.
He revealed that he has two daughters with Jahan – one a 14-year-old and other 10-year-old – and they live with him. They talk to Jahan on phone at least two or three times a week. He also told the channel that he has nothing to do with her now and will not interfere in her personal life.
Photos: 5 criminal cases involving cricketers
(Provided by Sportskeeda)
Jahan, who is a former model, has been making headlines after she revealed about Shami's alleged extramarital affairs on Facebook. On March 6, she shared screenshots of Shami's messages on Facebook. Later, in an interview with a TV channel, she revealed that the cricketer had relations with several women in India, Pakistan and Dubai.
Jahan even accused him of match-fixing and filed a complaint against the cricketer on March 7. On March 10, she made another explosive revelation and said Shami forced her to get intimate with his brother.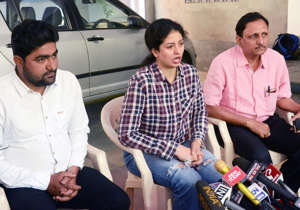 "He [Shami] said since I was a model, these things should not bother me much and forced me into a room with his brother, who started touching me inappropriately. He opened the door and let me go only when I screamed," the Times of India quoted Jahan as saying.
However, Shami has denied these allegations and said that he wants the matter to be investigated thoroughly.
"There have been many accusations which are increasing day-by-day. I don't want to give an explanation about it and I want it to be investigated thoroughly," Shami told ANI news agency on March 10.
Watch: FIR registered against Mohammed Shami
(Video by Times of India)