NZ vs WI: 12 match run-up to the quarters
New Zealand's road to the last-8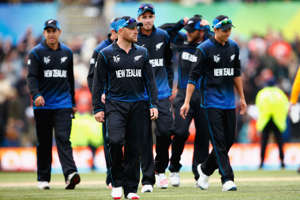 New Zealand has surprised many by keeping a clean slate through the league stages of the World Cup. Their hard-fought victory against Australia was lauded by past and present cricketers, and added shine to their reputation as big match winners. As New Zealand gets ready to meet the West Indies in the World Cup quarterfinals, here's a look at their journey so far.
1. New Zealand vs Sri Lanka, Pool A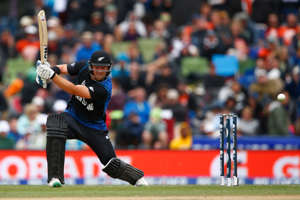 New Zealand opened their campaign with a clinical 98-run win over Sri Lanka at Christchurch. The Black Caps capitalized on some wayward bowling from the Lankan quickies and posted an impressive 331/6 in their allotted 50 overs. Brendon McCullum, Kane Williamson and Corey Anderson chipped in with fifties to get them there. Sri Lanka, on the other hand, never looked to be in the hunt, despite getting off to a good start. The Kiwi bowlers continued to peg away, taking wickets at regular intervals.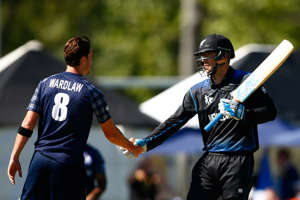 2. New Zealand vs Scotland, Pool A
After downing Sri Lanka in their opening game, New Zealand went on to hammer Scotland at Dunedin. The Scottish batsmen were undone by pace and Daniel Vettori's spin and were eventually bowled out for a paltry 142. Brendon McCullum and his boys made heavy weather of getting to the small total and were 137/7 at one stage. They finally crossed the finish line with Vettori smashing the winning four off Wardlaw in the 25th over.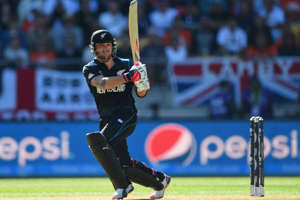 3. New Zealand vs England, Pool A

The New Zealand vs England duel turned out to be one of the most lopsided contests of this World Cup. Eoin Morgan and his men were blown away by Tim Southee's deadly bowling figures of 7/33. The Englishmen could only manage to score 123, a total that was never going to be enough to contain the rampaging Kiwis. As expected, New Zealand romped home to victory in 12.2 overs, with Brendon McCullum hammering the fastest World Cup fifty in just 18 balls.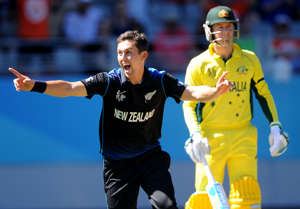 4. New Zealand vs Australia, Pool A
This was indeed the match of the tournament. Drama, emotion, fluctuating fortunes, climax and then the anti-climax the Australia versus New Zealand encounter had it all. The Kiwi batsmen, led by Kane Williamson, held their nerve to register a memorable win. Trent Boult's 5/27 and Mitchell Starc's 6/28 were the other highlights of this humdinger of a cricket match.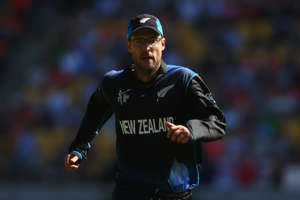 5. New Zealand vs Afghanistan, Pool A

The New Zealand bowling has been top-notch all through this World Cup, and Afghanistan batsmen had no answer to it, getting dismissed for a paltry 186. The co-hosts then raced through to a six-wicket win with Martin Guptill and Brendon McCullum anchoring the Kiwi innings with scores of 57 and 42 respectively.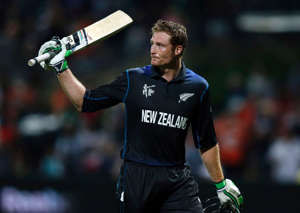 6. New Zealand vs Bangladesh, Pool A
After an inspired Bangladesh got to 288/7 in their 50 overs, New Zealand found themselves under pressure as both Brendon McCullum and Kane Williamson fell cheaply. But a 133-run stand between Martin Guptill and Ross Taylor put them back on track and subsequently, Guptill, who scored his 6th ODI hundred and thirties from Grant Elliot and Corey Anderson, sealed the win for them.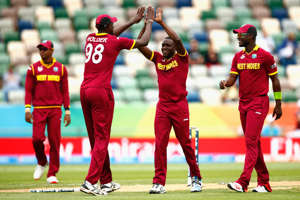 West Indies' road to the last-8

Like Pakistan, West Indies showed inconsistent form in the opening stages of the World Cup. They suffered a stunning loss to Ireland before regrouping to beat the Asian giants Pakistan by 150 runs. Even after that their performance continued to be erratic, and many would consider them lucky for scraping through to the quarter-finals, at the expense of the Irish who lost a key rubber against Pakistan in the last league game of Pool B. Here's how the Caribbean side made it to the knockout stages.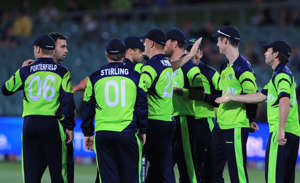 7. West Indies vs Ireland, Pool B

The West Indies had a nightmarish start to their World Cup campaign, suffering a shock defeat at the hands of the Irish. Nobody could have predicted that outcome when Jason Holder and his men put on a mammoth 304/7. The Irishmen, though, had other ideas as their batsmen showed rare class and commitment with Paul Stirling, Ed Joyce and Niall O'Brien hitting 92, 84 and 79* respectively to register a historic win.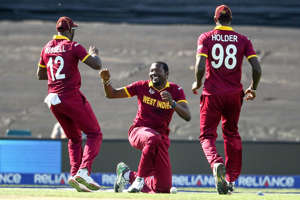 8. West Indies vs Pakistan, Pool B
Having lost to minnows Ireland in their opening match, the West Indies were understandably not the favourites to win against Pakistan. However the Caribbean batsmen came to the party, scoring 310/6. Thanks to the formidable West Indian pace attack, Pakistan soon found itself in the worst position that an ODI side has ever been in - 1 run for the loss of 4 wickets. Misbah-ul-Haq and his boys never recovered from that disastrous start and the Pakistani innings folded up for 160, handing their opponents a crushing 150 runs victory.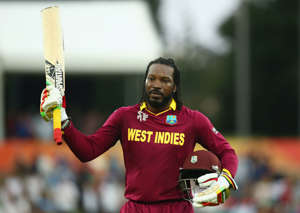 9. West Indies vs Zimbabwe, Pool B

Once Chris Gayle scored the fastest double hundred in ODIs and scripted a record breaking 372-run partnership with Marlon Samuels, there was never any doubt about the outcome of the West Indies-Zimbabwe match. The West Indies overcame Zimbabwe by 73 runs, registering their second successive win of the tournament.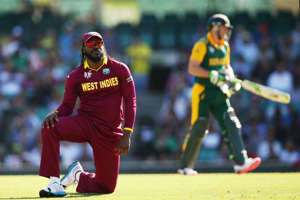 10. West Indies vs South Africa, Pool B
The West Indian winning streak ended when they ran into South Africa in Sydney. AB de Villiers was in crushing form, hitting a whirlwind 162* off just 62 balls to take South Africa to 408/5. Any hopes that the West Indies may have had of getting to this massive total evaporated when they lost Chris Gayle early. The other batsmen joined the parade back to the dugouts and the Caribbean side lost the contest by a whopping 257 runs.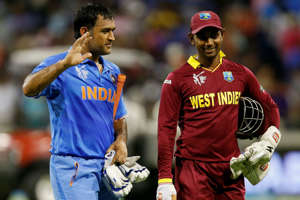 11. West Indies vs India, Pool B 

The West Indies desperately needed a win to boost their morale after the crushing loss to South Africa, but India denied them any such consolation. Skipper MS Dhoni was the star of a 4-wicket victory, finished off with an unbeaten 45.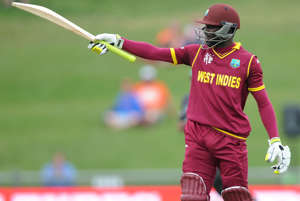 12. West Indies vs UAE, Pool B

It was imperative for the West Indies to win their last league match against UAE to keep alive their chances of qualifying for the knockout stages, and they did so in style. First, they bowled out the UAE for just 175, and then cruised to a 6-wicket win with more than 19 overs to spare. Johnson Charles and Jonathan Carter were the heroes of the Caribbean run chase as both of them went on to score impressive half-centuries.