Sachin Tendulkar reveals Indian cricket's lowest point

Hindustan Times
13-09-2017
Sachin Tendulkar said on Tuesday the phase around the 2007 World Cup was the lowest for Indian cricket.
Tendulkar said the Indian cricket team witnessed a lot of changes after the first-round exit from the 2007 World Cup in the West Indies and the developments eventually reaped huge dividends.
Photos: Meet India's 16-man squad for Australia ODI series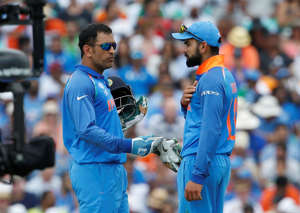 "I think 2006-07 we were possibly our lowest (phase). We didn't qualify for the Super 8 stage of the 2007 World Cup. But we got back from there and started fresh thinking, we started moving in a new direction," recalled Tendulkar.
"We had to make a lot of changes. And once we had planned what we had to achieve as a team, we were committed to it and the results followed," he added.
Watch: It will be a tough series for Australia — Michael Clarke
(Video provided by NDTV)
In the 2007 Cricket World Cup, the Rahul Dravid-led India lost to Bangladesh and Sri Lanka in group stages to crash out in the opening round.
"We had to change a lot of things. Whether they were right or wrong we didn't know. The change did not happen overnight. We had to wait for results. In fact it took me 21 years of my career to lift that beautiful World Cup trophy," said Tendulkar, who was part of the Indian squad which lifted the 2011 World Cup under the captaincy of Mahendra Singh Dhoni.
More from Hindustan Times

Hindustan Times