Virat Kohli-led India can be the greatest ever in ODIs: Sunil Gavaskar

The Indian Express
25-09-2017
Indian cricket team sealed the five-match ODI series against Australia with a five-wicket win in the third ODI at the Holkar Stadium. After a convincing win in Indore, India reclaimed world no. 1 spot in ICC ODI ranking. Former Indian skipper Sunil Gavaskar said that the current Indian team has all the ingredients to go down as the greatest Indian ODI team ever by the time they finish.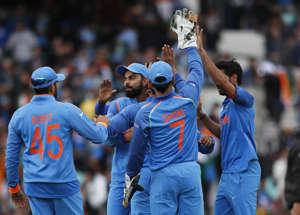 Complete coverage: India vs Australia ODI Series
"Well, comparisons are not quite correct but this is a very, very good team. I think by the time this team finishes, I think it is going to go down as the greatest Indian one-day team ever. Because the balance is so good. The batting is right down to number 8 or 9. You have bowlers who can bowl, whatever, whenever they are asked and therefore, I think you take all aspects into consideration and you know that this is a really, really special team, captained by a very special player," Gavaskar was quoted as saying by NDTV sports.
Photos: Dark secrets of Indian cricket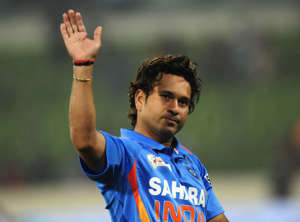 While the Virat Kohli-led side will be eyeing to whitewash Australia for the first time in the 50-over format. Gavaskar believes that the Steve Smith-led Australian side has experience but they miss players like Matthew Hayden, Ricky Ponting and Adam Gilchrist.  The 68-year old right-handed batsman also said that the never give up spirit misses in the current Australian pack.
"This Australian team is an experienced team. Probably not the same kind of batting line-up as Hayden, Gilchrist or Ponting, Michael Clarke, Mike Hussey were there but I think this is a very good Australian team. The Australians never give up and I think, what they are missing at the moment is one more batsman who can make a difference and they are missing one more bowler. But as far as India is concerned, they are not choosing the team that takes the field against them."
Australia suffered their third straight defeat to India, which was also their 11th consecutive defeat in the ODI format. India, on the other hand, continue to go from strength to strength as they registered their ninth consecutive ODI win.
Speaking about Virat Kohli's approach, Gavaskar said, "They are just playing against them. And as Virat Kohli said, they are going to be ruthless and they are going to be relentless, they are going to be pursuing victory in every game and the fact that in all three games they were put under pressure, but to come through that pressure and go on to win easily is the hallmark of a great team, a champion team."