Virender Sehwag's Twitter post about his wife is absolute #relationshipgoals

The Indian Express
25-09-2017
Virender Sehwag has given many life lessons on social media. Every time he posts or tweets, there is a message. Sometimes, his tweets have caused controversies as well. But on Saturday, Sehwag spread another message for peace and love.
The former Indian cricketer posted a photo on his Instagram and Twitter accounts with his wife. He used the hashtag "traveldiaries." Not only that, he captioned the photo as "where there is love , there is life !"
Sehwag was part of the commentary team for the India-Australia Test series and has now returned for a commentary stint in the one-day internationals.
Where there is love , there is life ! pic.twitter.com/v7DDW7PIxr

— Virender Sehwag (@virendersehwag) 23 September 2017
Sehwag had played 104 Test matches for India and scored 8586 runs at an average of 49.34 and has two triple centuries for India. He is only the third batsmen in the world with two triple centuries. Sehwag has played 251 one-day internationals for India and scored 8287 runs at an average of 35.05.
Sehwag has 15 ODI centuries and 38 half-centuries in the shorter-format of the game. In Test cricket, he has 23 hundreds and 32 half-centuries. He has strike-rates of over 100 in both ODIs and T20Is.
Photos: Dark secrets of Indian cricket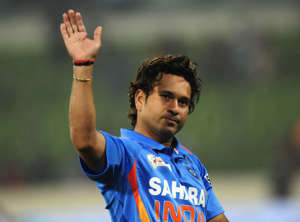 Watch: Gavaskar hails Hardik Pandya, calls all-rounder 'destiny's child'
(Video provided by NDTV)