When Matt Renshaw messed with a fired-up Ishant Sharma, this happened in Ranchi

Hindustan Times
20-03-2017
You don't want to mess with Ishant Sharma even though he has gone wicketless in the first innings. Matt Renshaw realised that by losing his wicket in a highly momentous and thrilling 29th over, with just less than 30 minutes to go for lunch in the third India vs Australia Test.
Full scorecard: India vs Australia, 3rd Test
It was probably a game-changing moment with Steve Smith too being dismissed in the next over, leaving Australia staring at a certain defeat.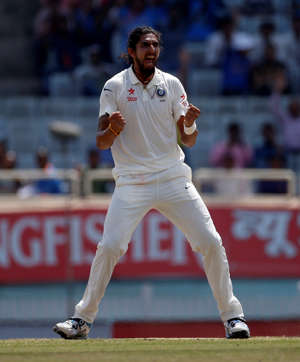 Matt Renshaw had pulled out just when Ishant Sharma was shaping to bowl his first delivery of the 29th over since someone had run across the sight screen. In frustration, Sharma threw the ball wide of Matt Renshaw towards wicketkeeper Wriddhiman Saha. The umpire immediately went up to talk to him and that should have been the end of story.
 It started getting complicated once non-striker Steve Smith chirped too, igniting a few heated words from Ishant Sharma as he went past him. Smith smiled and shrugged off Sharma's reply even as umpire Ian Gould tried to calm both sides after Virat Kohli and Murali Vijay ran in from both sides to understand what had just happened.
Photos: Cricketers — Then and now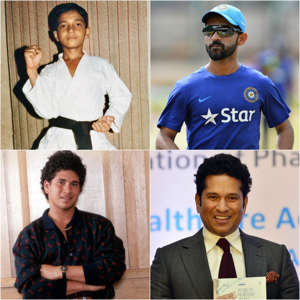 Matt Renshaw wasn't quiet as well, mouthing a few words at Sharma before he was softened up by an attempted short ball that hit his thigh pad to get lodged inside his helmet. Fired up, Sharma brought in a bat-pad before bowling another short delivery that wasn't aimed well.
It was a super tactic though. By bringing a close-in fielder around his ribs, Ishant Sharma made Renshaw think he would be the target of a few bouncers now.
Instead Ishant Sharma bowled at him full and just outside off. The delivery stayed low but moved in enough to trap Renshaw plumb, setting off wild celebrations from Sharma.
---
---