FIFA World Cup: Greatest goalscorers of all time

Photos
|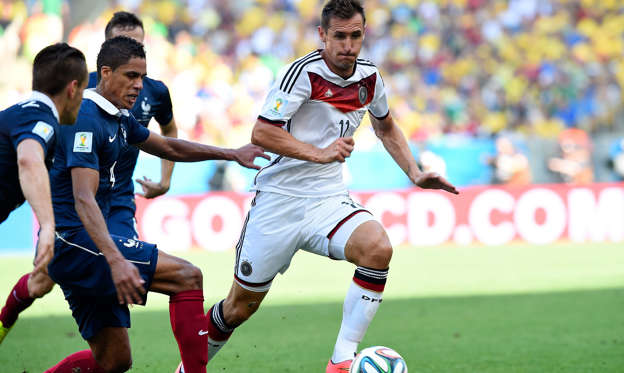 We look at the all-time top goalscorers in the history of the FIFA World Cup.
(Pictured): France's Raphael Varane (L) and Germany's Miroslav Klose vie for the ball during a quarter-final match at the 2014 FIFA World Cup on July 4, 2014.
All data from FIFA.com and correct as of April 28, 2018.
© Franck Fife/AFP/Getty Images