Why Dhoni has already won the IPL

DailyO
23-05-2018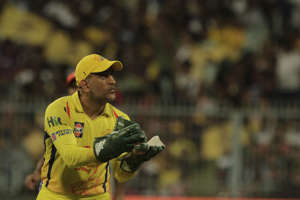 Editor's note: The opinions in this article are the author's, as published by our content partner, and do not represent the views of MSN or Microsoft.
Past midnight, after the last league match between CSK and KXIP, Harsha Bhogle tried to warm up to MS Dhoni. Instead, Dhoni warmed up to his team's "many" owners with a word of thanks. He credited these owners with a knowledge of cricket. He spoke of how CSK had seen players such as Ashwin and Mohit Sharma flourish (both were now with KXIP).
While Dhoni speaks long into the night in his post-match chats, it's not-to-be-missed "gyan". Much like his innings this IPL. CSK's comeback after two years, proved that the yellow army was stronger than ever; absence had made the heart pump in new zeal beyond Chennai; if your first team wasn't CSK, it sure was the second. More often than not though, the IPL seemed to be about Dhoni and CSK. They were almost interchangeable.
Even the harshest of India Cements' critics appeared to have moved on. While N Srinivasan (owner India Cements that probably owns CSK but it's a tough one) has been largely invisible from cricketing circles for years; Dhoni's seemingly innocuous remark past midnight, was obviously a word of thanks to the former BCCI president who ran world cricket with his other hand.
In the years that followed Srinivasan's ouster, Dhoni has with a calculated calm remained silent on issues that threatened to bring down many a house of cards. Much has been implied but no commission or court room has named him. The Kohli years dawned but sans captaincy, Dhoni seemed to have evolved into an ever more potent force.
It is that potent force that the yellow army trains it to Pune from Chennai to see. A sea of yellow soaks the stands as if India had found something new in lieu of blue.
With one run needed for a win, Suresh Raina defended the ball with the passion of a player freshly converted to Test cricket. In doing so, he handed the strike to his captain and the millions who were waiting for that winning six. Dhoni explained to Bhogle that as the field had come in, he attempted the six. As if.
The six was deposited in the hungry stomachs of Dhoni fans. Imagine, one bat, one six, feeds so many. Only to crave some more the next match.
CSK played SRH in the play-offs between the top two teams in the IPL and won.
As with the greatest shows, there is a set routine. It's set, because that's the magic people want to see. The MSD magic. It starts at the toss. Where Dhoni can go on to explain why they're batting or fielding, it's as if time stood still. Not being India captain, makes these toss-talks even more precious.
Then there's Dhoni in the dugout. With coach, Stephen Fleming alongside. A word here or there but no show of emotion. A blink of an eye at best. Is that an eye-fitness routine?
Another wicket falls, the crowds erupt expecting Dhoni. But it isn't Dhoni, just as well, another chance to explode.
It has now gone beyond runs, averages, strike rates. After 14 league matches, it feels like Dhoni has always been there at the end of each match — not far from the truth, he's been unbeaten nine times. And if CSK lose, as they have five times, as per the broadcasting ritual, Dhoni as losing captain, is there to give you a lowdown on what happened.
You can expect anything. There's been ample lightness made of the team's advanced years and their lack of dexterity in the field. It's all delivered deadpan-Dhoni with that hint of a smile and a twinkle in the eye. So even before the interviewer makes it to the next question, reporters can write their post-match analysis with MSD's inputs.
Whether or not Dhoni scores another run in the final is immaterial. The IPL Hall of Fame is about to open in Chennai — it will be opened by Dhoni, it will toast Dhoni, the CSK years, those sixes, those stumpings, those memories.
And even if it is not, it resides within each of us. Here's to Dhoni, one more time, and another, and another. Don't stop.
The IPL started with you. Good or bad or badmash, it was always about you. When Sachin was still playing, when Rohit won it, or for that matter, whoever won it.
It always seemed as if you won it.
And CSK won it the moment they picked you and they chose yellow.
To paraphrase a song, I hope you had the time of Dhoni's life.
Photos: Best offbeat images of IPL 2018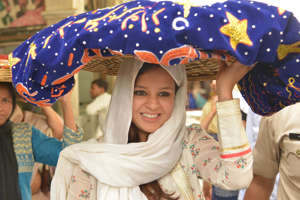 Watch: How Rashid Khan got the better of MS Dhoni
(Video by ESPN Cricinfo)