Hamilton: Mercedes have work to do

Sky Sports
25-05-2018
Lewis Hamilton admits Mercedes have work to do over the Monaco GP's so-called 'rest' day to put themselves in the victory hunt when action resumes on Saturday, after Red Bull dominated practice. 

But the world championship leader said he ended Thursday's running closer to the front than he had expected, and that the team were "much better" around the Principality's streets than was the case a year ago.
Hamilton was fourth-fastest on the Practice Two timesheet and within a tenth of chief title rival Sebastian Vettel, but it was the pace of the leading Red Bulls - half a second quicker than the field - which appears to have firmly laid down the gauntlet for Mercedes and Ferrari.
"It's been an OK day," said Hamilton, who leads Vettel by 17 points. "No damage, which is a good thing. But tough.
"I said yesterday that the Red Bulls were going to be quick, which they naturally were. I'd say we struggled a little bit more. Struggled, as expected.
"We've got some things to work on and we're not completely in the dark, much better than we were last year. But we've got a lot of ground to cover and pick up if we want to be in the fight for the win."
Mercedes arrived at last year's event aiming to become just the second team in history to win five Monaco GPs on the spin but missed the podium altogether as Ferrari dominated and Red Bull pipped Valtteri Bottas to third.
Hamilton, meanwhile, was knocked out in Q2 and finished only seventh in the race - so, one year on, the Englishman admitted fourth place on this Thursday's timesheet represented a mild surprise.

"Definitely [closer than expected]," he said. "I didn't know where I was going to be yesterday, but last year was a disaster so we are a lot closer and I didn't finish my last sector and that was at least three tenths or so, so if you put that back in, we're a lot closer than I anticipated."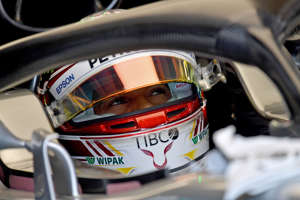 Although there is no F1 action on a Friday in Monaco, with the drivers attending sponsor engagements at F1's blue-riband event, teams can still use the annual extended break from track sessions to fine tune their cars' set-up and pore over data collected from Thursday.
Mercedes have successfully turned around problematic Thursdays in the past and chief race engineer Andrew Shovlin says they have already "identified a few areas where we need to improve the balance".
Hamilton reported that his car's handling felt "mixed" during the course of practice.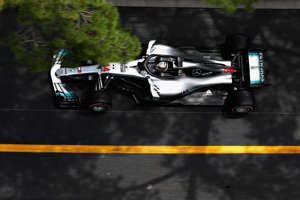 "Some places it was good, some places it was terrible," he said.
"It's just a very difficult track, it's bumpy, massively challenging and it's a track where you need a lot of downforce and I'm not really sure whether or not we have the most.
"But it's fun. We've just got to keep working at the set-up, and see if we can pull more potential out of the car."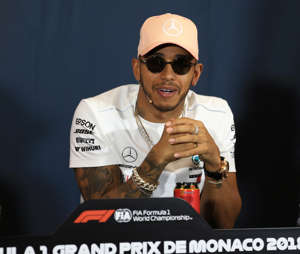 So will Mercedes be in the pole fight?Red Bull's single-lap pace may have appeared ominous, but the former world champions still have the usual question marks hanging over their Renault-powered car ahead of qualifying.
Mercedes and Ferrari usually come to the fore from Q2 onwards when they start to unleash additional power modes from their engines but the expectation is that Monaco's lack of long straights and emphasis on aerodynamic grip will help Red Bull challenge for the front positions on this type of track.
Hamilton and McLaren, the masters of Monte Carlo: Provided by Perform
Valtteri Bottas, who was only sixth quickest in Practice Two but nearly snared an unexpected front-row berth last year, is not ruling out a Mercedes pole position but expects the fight to be particularly tough.
"We know our car has a lot of pace, but it is difficult to find the right set-up for this track," he said. "If we can find a good set-up and get some good laps in for qualifying, we should be able to fight for the pole, but I think it will be the most challenging qualifying session we've had this year."