Abhinav Bindra, Viren Rasquinha hit back at Shobhaa De mocking Indian Olympians

The Indian Express
09-08-2016
Abhinav Bindra came agonisingly close to winning India their first medal at Rio 2016 Olympics but lost by a margin of 0.5 in the shoot out no less.
Day 3 was one of heartbreak for the hockey team too who lost with 3.1 seconds to spare against defending champions Germany after enjoying the upper hand for large parts of the game.
And with India's wait for the first medal getting longer, some have been left exasperated with the funds that have been spent to send the 118-member contingent to Rio without returns.
Photos: The greatest Indian Olympians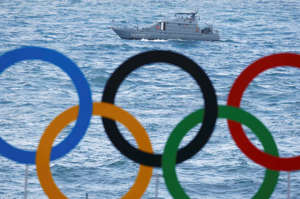 And one of them is author Shobhaa De who took to Twitter to post a harsh and stinging message for the Indian Olympians that irked Bindra – gold medallist from 2008 Beijing Olympics and former India hockey player Viren Rasquinha amongst the many.
De harshly tweeted, "Goal of Team India at the Olympics: Rio jao. Selfies lo. Khaali haat wapas aao. What a waste of money and opportunity." that did not go down well with the duo and many on Twitter.
Also disappointed with the tweet was actress Gul Panag who highlighted the fact that many Indian athletes have made it to Rio 2016 Olympics despite the poor infrastructure on offer and are competing against the best that the world has to offer. 

Bindra on his part asked De to be proud of the Indian athletes and Olympians who are "perusing human excellence against the whole world".
Rasquinha, now part of Olympic Gold Quest, simply asked De to consider switching roles and run on the hockey pitch for 60 minutes or hold rifles like the shooters do to get an idea.
Many others in the other verticals of life also hit back at Shobhaa De for mocking the athletes including politician Milind Deora, AAP member Rahul Mehra and members of the media Shekhar Gupta and Pallavi Ghosh.
While everyone in India is disappointed with no medals so far for India, it is harsh to suggest that the athletes are in Rio to take selfies and return, as De mentioned. And as we pondered, all is not lost for India at the Rio 2016 Olympics.
Watch: Gave my heart and soul but couldn't win — Bindra