After MS Dhoni, Harsh Goenka Now Takes On Virat Kohli

NDTV
28-06-2017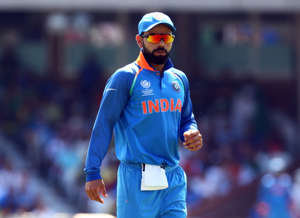 Industrialist Harsh Goenka, who made headlines for his remarks on MS Dhoni during the Indian Premier League (IPL), has now turned his attention to the latest controversy to have rocked Indian cricket. Harsh, brother of Rising Pune Supergiant owner Sanjiv Goenka, took to Twitter to comment about the Anil Kumble-Virat Kohli spat. "Pl apply for Indian cricket coach. Qualifications: Organise travel schedule, Fix hotel rooms, Be obedient to BCCI and Indian cricket captain," he tweeted on Tuesday.
Complete coverage: West Indies vs India
Kumble, who stepped down as head coach of the Indian cricket team last week, put out a statement on Twitter stating that Kohli had reservations with his style and their partnership was untenable.
Kohli on Thursday responded to former coach Kumble's observations about why he quit the post of head coach and said that while the players respect him, the sanctity of the dressing room needs to be maintained. He said what happens in the team dressing room is sacred and private. "Anil bhai has expressed his views and he has taken a decision to step out and we all respect that decision. It's something that has happened right after the tournament," Kohli said from Trinidad in the pre-match press conference.
Photos: Cricketers — Then and now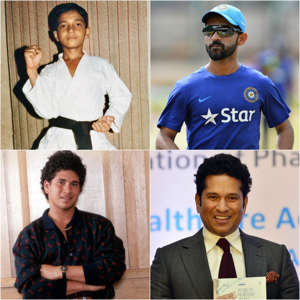 "One thing for sure is that I have had 11 press conferences that have happened during the Champions Trophy. We have created a culture over the last 3-4 years that whatever happens in the change room, we have tried to maintain the sanctity of the change room throughout. That is what the whole team believes in. For us that is paramount," he further added.
"Like I said, for me what's most important is to maintain the sanctity of the dressing-room and what happens in the change-room is something that's very sacred and private to all of us.
Watch: Ravi Shastri throws name in India coach hat — Reports
(Video provided by Times of India)
"... And something that I would not express in details in a public scenario. As I said, his point of view is out there and we respect that decision." Sources had earlier told NDTV that skipper Kohli was "not ready to budge", from his position on Kumble and that "coach-captain relationship was 'irreparable'."
The situation had snowballed just prior to the ICC Champions Trophy 2017 with the BCCI issuing a press release, asking for applications for the post of head coach for the Indian men's cricket team.