Anil Kumble-Virat Kohli pay hike proposal may not favour MS Dhoni

The Indian Express
23-05-2017
(Video provided by Times Now)
The Indian team head coach Anil Kumble met the BCCI office-bearers and the Committee of Administrators (CoA) in Hyderabad on Sunday, asking, on behalf of the team, for a steep pay hike for centrally contracted players and the coaching staff, it is learnt. Kumble gave a detailed presentation on the revised salary structures. The CoA also spoke separately with Virat Kohli to get his view on the subject. The India captain attended the meeting via video conference.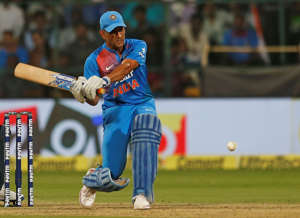 According to a source, Kumble has demanded Rs 7.5 crore per annum for the Team India head coach and a 150 per cent hike in retainer ship fees for Grade A players. A BCCI official said that along with endorsement money, match fees and revenue share, a Grade A player could get Rs 10 crore if the demand is accepted by the CoA. Retainer fee for the BCCI contracted players had been doubled in March, with seven Grade A cricketers now getting Rs 2 crore each per year, nine Grade B cricketers getting Rs 1 crore each per annum and 16 Grade C cricketers being paid Rs 50 lakh each annually. Kumble's present salary as head coach is around Rs 6.25 crore per annum.
Photos: 25 cricket facts you won't believe ever existed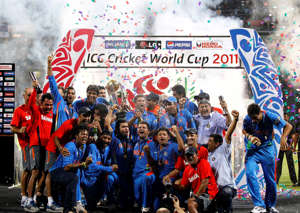 While the details of the proposal are still to be worked out, the move might not benefit former India skipper MS Dhoni, since he is an active member of the ODI and T20 teams only. According to the proposal put forward by India coach Anil Kumble any player who plays for India in all the three formats should be given a Grade A contract. Whether the Jharkhand superstar would be made an exception if the new system is approved, remains to be seen. The board SGM could discuss the proposal on May 26. 
"Separately, the COA has spoken to them (Kumble and Kohli). Kumble gave a presentation on the revised compensation structure, which will be examined by the (BCCI) office-bearers and then they will have a discussion with the CoA. The presentation detailed how the revised structure should be made, adequately protecting the Test players in terms of income level. At the moment, what is happening is that some cricketers who play one-and-a-half months of IPL end up making more than some Test players who don't play the IPL," a BCCI insider said on condition of anonymity.