Ashwin: From bench-warmer to most wanted

The New Indian Express
26-09-2016
Ravichandran Ashwin has been making the red cherry talk and, of late, has also let the willow do the talking for his all-round ability. So much so, several former cricketers rate him as the most valuable component of the current Indian team.
And on Sunday, the off-spinner added gloss to those encomiums after becoming the second fastest bowler in history to notch up 200 Test wickets. By trapping New Zealand captain Kane Williamson on the back foot with a sharp delivery, the 30-year old, in his 37th Test surpassed Harbhajan Singh as the fastest Indian to achieve the feat.
Ashwin's phenomenal rate of success is put in perspective by the fact that the record for the fastest, held by Australian Clarrie Grimmett who did it in his 36th Test, could have been his had the series in the West Indies not been disrupted by rain.
Photos: Cricketers — Then and now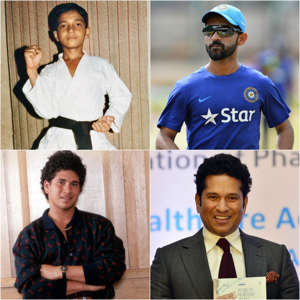 To all observers, the tall man has been giving a torrid time to the Kiwis at the Green Park in India's 500th Test. But giving a peek into the craving for perfection in his craft, Ashwin revealed after the fourth day's play that he has not been entirely satisfied with his showing, bothered as he is by a corn on his finger. "I haven't bowled a lot overs the last 25 days. So I am not pretty happy with the way it has come out so far. I just hope I can keep getting better for the rest of the series," Ashwin said.
Recounting his most memorable wickets on way to 200, he said the latest is a very special one. "Kane Williamson is not a bad 200th scalp. There have been qu­­i­te a few good wickets. AB de Villiers in Nagpur was very well set up, Williamson in the first inni­n­g­s of this Test match was a very goo­d ball, Kumar Sangakkara in Sri Lanka… these are some speci­al memories I cherish in my car­eer. I hope I can create more and more in the future," he said.
On how he keeps evolving as a cricketer, he stressed: "I consta­ntly compete with myself. Tryi­ng to catch up with records is always going to teach you a lesson. That's something that Test cricket taught me pretty early in my career about how quickly it can set you back by a couple of y­e­­­a­rs. I lost a good 12 to 18 mo­­n­ths of Test cricket and that's go­od enough to teach me all the lessons."
More from Gadgets & Gizmos

The New Indian Express