Ashwin: Spinning to 200, competing with himself

Wisden India
25-09-2016
Colombo, August 2015: Kumar Sangakkara is bidding farewell to the international game. One of the game's true giants is exiting in front of an adoring home crowd. But it's not going to be a grand finale. Sangakkara in his last Test series is a marionette held on a string controlled by R Ashwin. Big-spinning off-break across the left-hander, the ball landing on that perfect length that he can't quite meet, and the edge snaffled.

Nagpur, November 2015: India are 1-0 up in the series after two Tests, a win and a rained out draw against South Africa. It's a spiteful pitch that will later be rated 'poor' by the ICC, but that doesn't matter in the here and now. What matters is that AB de Villiers, who has shown the greatest skill in handling the turning ball among South Africans by a light year, is batting. Ashwin has the ball. It's tossed up outside off stump for a few overs. Sometimes it turns viciously, but de Villiers is handling it. And then it comes, a carrom ball that goes the other way a smidgeon, but is pitched perfectly to hit the batsman in front of the stumps. The succession of big-spinning off-breaks has played their part in setting up a master batsman.
Kanpur, September 2016: Kane Williamson, definitely among the most accomplished players of any kind of bowling in world cricket, is the key to whether this match remains a scrappily even contest with New Zealand hanging on, or whether India pull away. A ripper of a delivery in the first innings – perhaps the only way Williamson could go – takes out his stumps. A faulty clone of that delivery in the second innings, not ball-of-the-century-esque turn but big turn nonetheless, has him caught on the crease, the ball too quick to be parried away by bat.
© AFP Photo

The last wicket also happens to be Ashwin's 200th in Test cricket, and it's taken him only 37 Tests to get there. Clarrie Grimmett got there in 36. And that's it. Consider the names Ashwin has leapfrogged to 200 – Dennis Lillee, Waqar Younis, Dale Steyn, Ian Botham, Stuart MacGill, Malcolm Marshall, Shane Warne, Allan Donald, Muttiah Muralitharan. They are all clustered just below him. If history is an indicator, getting to 200 this quick means you're going to end up as an all-time great.

"Definitely the 200th has to be the special one so far," said Ashwin when asked about his journey so far. "Kane Williamson is not a bad 200th scalp! There are quite a few good wickets that I've had over a period of time. AB de Villiers in Nagpur was very well set up. Williamson in this Test match in the first inning I thought was a very, very good ball. Sangakkara in Sri Lanka … these are some special memories that I'll always cherish in my cricketing career. I hope I can create more and more in the future."
Does it strike Ashwin that he could be in the middle of building a formidable legacy? "I'm just happy trying to compete with myself. When I say that it might sound clichéd to you but I've always repeated that I constantly compete with myself," offered the man himself. "You go out and try and beat records, or try to catch up with records it's always going to teach you a lesson. That's something that Test cricket taught me pretty early in my career – that how quickly it can set you back a couple of years. I lost a good 12 to 18 months of Test cricket, and that's good enough to teach me all the lessons."

The 'good 12 to 18 months' Ashwin spoke of came when he failed to pick up a wicket despite bowling 36 overs in the fourth innings in Johannesburg in December 2013, a match that ended in a thrilling draw. Ashwin missed six consecutive overseas Tests after that – the next one in Durban, two in New Zealand and three in England. He was also dropped for India's first Test in Australia in the 2014-15 series. From June 2015, though, Ashwin has been on a different level. It began with a rain-affected draw in Fatullah. From then till now, including the 16 overs Ashwin has bowled for three wickets on Sunday (September 25) in Kanpur, he's taken 81 wickets at an average of 16.97, striking every six overs and giving up a mere 2.81 runs per over.
"I've always talked about that phase whenever I have come to a press conference," he said of being excluded from the XI. "It is very, very important. That phase taught me a lot and emphasised that I should be working on my skill. And my skill has definitely been talked of ever since. This game especially, I have a corn on my finger and I haven't bowled a lot in the last 25 days. I'm not very happy with the way it has come out so far. I just hope that I can do better in the series."
That corn on the finger is on the middle one of his right hand, the one that's used to give the ball its revs, the one that comes into play for the carrom ball too. For a man who felt the ball was not quite coming out as nicely as he wanted, he's still got seven of the 14 New Zealand wickets that have fallen so far, albeit at a higher economy rate than he's used to.

But while Ashwin may be competing with himself, focussing inwards, that he is a student of the game inevitably comes out. Had India's last Test against West Indies not been washed out due to a waterlogged outfield, it's very probable that Ashwin would have equalled Grimmett's record of getting to 200 wickets in 36 Tests. Did he regret the washout then?
Slideshow: 27 cricket world records you must know about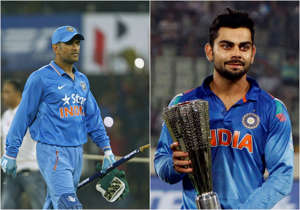 "Maybe Clarrie Grimmett was a nicer man than I am!" laughed Ashwin. "I think it just had to be that way. It's fine, honestly. There are a lot of positives to look at and lots of good memories that I've created over the last five-six years of international cricket. And to look back and feel sore about it is not the right way to go about my career I feel. So I'm just happy where I am right now."

There's a good chance he's going to be even happier with where he ends up, if this current form continues.