Becker declared bankrupt

Sky Sports
21-06-2017
Getty
© Provided by BSkyB
Former Wimbledon champion Boris Becker has been declared bankrupt - by a court official who watched him play on Centre Court.
Lawyers for the three-time Wimbledon winner pleaded with a Bankruptcy Court registrar in London on Wednesday for "a last chance" to pay a long-standing debt.
But Miss Registrar Christine Derrett, who recalled watching him play, said it was "with regret" she had concluded there was a lack of credible evidence that his "substantial" debt would be paid soon and she refused to adjourn the case for a further 28 days.
"One has the impression of a man with his head in the sand," she said of Becker.
Becker later issued a statement through his legal team expressing his frustration at the court's decision.
"I was surprised and disappointed that Arbuthnot Latham chose to bring these proceedings against me," it read.
"This order relates to one disputed loan which I was due to repay in full in one month's time. It is disappointing that my request for today's hearing to be postponed until this time was refused.
"My earnings are well publicised and it is clear that I have the means to repay this debt. The value of the asset in question far exceeds the debt owed to Arbuthnot Latham.
"I intend to make an application to have this order set aside immediately. In the meantime, I will concentrate on my work."
The German became the youngest Wimbledon men's champion at the tender age of 17 years, 7 months and 15 days in 1985. He went on to win two more titles at the All England Club, in 1986 and 1989.
Former world No 1 Becker won six Grand Slam titles in total, including two in Australia with the other at the US Open.
He more recently coached multiple major winner Novak Djokovic for three years before parting ways in December.
For those on the move, we will have Queen's Club, Halle and Wimbledon covered via our website skysports.com/tennis, our app for mobile devices and iPad, or follow our Twitter account @SkySportsTennis to join in the conversation. Can Roger Federer win The All England Club title for an eighth time this summer? Have your say...
Sky customers can now upgrade to Sky Sports for an unmissable summer of sport. Upgrade now!
More From Sky Sports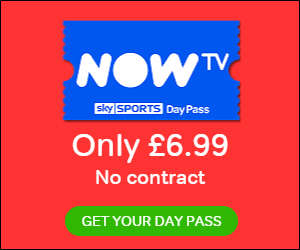 Sky Sports