Brilliant Dimitrov sinks Nishikori

Sky Sports
09-01-2017
© Provided by BSkyB Getty
© Provided by BSkyB Getty
Grigor Dimitrov ended a wait of more than two years for an ATP title by beating Kei Nishikori 6-2 2-6 6-3 at the Brisbane International final 
The Bulgarian is nicknamed 'Baby Fed' and widely regarded as one of the most talented players on the circuit having been as high as eight in the world rankings as well as a Wimbledon semi-finalist in 2014.
But 18 months of injury and form issues saw him drop to 40 in the standings before signs of a return to his best last season - which included a run to the final in Beijing as well as the last eight at the Toronto Masters and the last four in Cincinnati.
And he underlined that return with a fine three-set win over Nishikori in a high-quality match that saw him claim the Roy Emerson Trophy with his first title since Queens in 2014 and end a run of four straight defeats in finals.
Dimitrov is currently ranked at number 17 and underlined a return to form in Brisbane by adding the scalp of world No 5 Nishikori to fellow top ten players Milos Raonic (three) and Dominic Thiem (eight) who had been beaten on the way to the final
Nishikori went into the final as a firm favourite to win his first Brisbane title in six attempts and he started well with Dimitrov struggling to hold his opening service game, but from then on the Bulgarian dominated the opener, breaking Nishikori twice.
It took Dimitrov 36 minutes to wrap up the first set before Nishikori turned things around with the second set following a run of four successive games.
A medical time out for the Japanese star meant a delay to the deciding set and there was little to choose between the pair in the opening seven games before Dimitrov struck with all the important break which he consolidated to claim the title.
In Chennai, second seed Roberto Bautista Agut beat 20-year-old Daniil Medvedev with a 6-3 6-4 victory on Sunday to join Novak Djokovic and Dimitrov as victors in the opening week of the ATP season.
The world number 14, a two-time winner on tour last year, also began 2016 in style with a title in Auckland and he has started 2017 in similar fashion having seen off the talented Russian in 96 minutes.
More From Sky Sports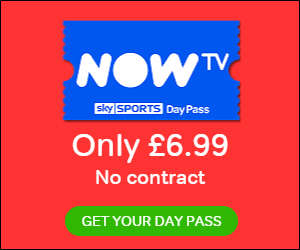 Sky Sports