Can You Identify This Kid Who's Now A Fitness Idol In Cricketing World?

NDTV
25-07-2016
It was not long back when a chubby young boy led India to a U-19 World Cup victory, and made his mark for the senior side with a magnificent hundred against Sri Lanka at the Eden Gardens in 2009.
Virat Kohli, India's Test skipper and famously called 'Chase Specialist', is arguably the best batsman, currently, across all formats.
At an age of 27, Kohli already has 36 hundreds and has shattered quite a few records. Apart from all this, he is one of the fittest athletes the game has ever had.
Over the last two years, he has worked immensely hard on his fitness, especially strength, and the results are quite visible.
Photos: Unseen images of cricketers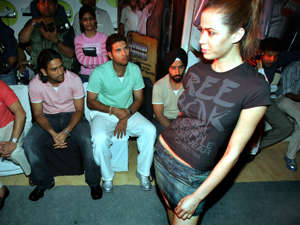 Never seen before pictures of cricketers
He stays away from all the junk food and pushes himself to the extreme.
Even Shanker Basu, Team India and Royal Challengers Bangalore fitness coach, revealed that Kohli is always ready to go through the grind and is very good with his nutrition plans and discipline factors.
However, the story was not the same years back when as a kid he would eat any kind of food placed in front of him.
Recalling his childhood memories, Kohli tweeted the following picture. The transformation is there for all to see.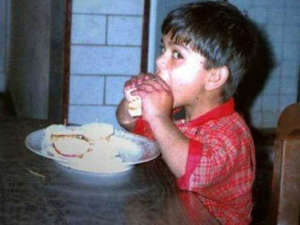 "Throwback to a time when I would eat everything. No wonder I turned into a chubby boy. Feasting on burgers in this 😬"