Cricket's wonder boy Pranav Dhanawade put in lockup for practising his art

Hindustan Times
18-12-2016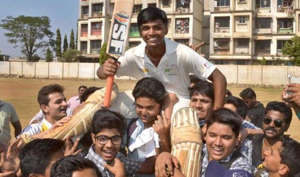 Almost a year after he shot into international limelight by scoring a world record 1009 runs, Mumbai cricketer Pranav Dhanawade suffered the humiliation of being caught by the collar of his jersey and detained in a police lockup for more than an hour.
The 16-year-old's offence: A small delay in vacating the Subhash Maidan, the ground where he has been training for the last 10-12 years.
According to Pranav's father, Prashant, a makeshift helipad had been created at Kalyan's Subhash Maidan for a prominent politician's chopper to land. The cops had consequently asked Pranav and other youngsters training there at the nets to vacate the ground.
"Pranav and the others stopped training immediately and packed their bags. They were just stretching about 10-15 feet away from the helipad when the cops came again and asked them why they were still loitering around. Pranav told them that they would leave in five minutes after finishing their stretching exercises.
---
MORE ON MSN INDIA
YOU MAY ALSO LIKE
---
"At this point, the cops lost their cool and dragged Pranav by the collar and bundled him into a police van. I had also reached the ground by then and they threw me also into the van for questioning them. No other kid was picked up," the senior Dhanawade told HT.

The father-son duo was taken to the Bazar Pet Police Station where Prashant claims he was abused by a senior police inspector. "It was only after a few local politicians and media persons showed up that they allowed us to go," added Prashant.
Pranav's coach Mobin Shaikh slammed the cops' action. "First of all, there are no proper facilities for children to train. There's only one proper ground in that area for budding cricketers. The ground is like a temple or mosque for the players; they should get first preference there. Just a year ago, you put this kid on the pedestal and now you have treated him like a criminal," said Shaikh.
Shaikh added that only the other day two cops had asked the youngsters at the ground to end their nets sessions by 5:00 pm because a senior citizen had made a complaint. "Our nets start at four. How can we end at five?" asked Shaikh.
Slideshow: Crazy cricket records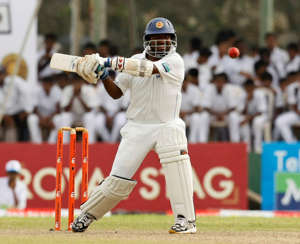 Watch: First day-night Ashes test confirmed for 2017