Cricket superstitions of Bollywood stars

India Today
04-03-2017
Cricket is not just a game for Indians, it is much beyond that, a religion so to speak. When the Indian cricket team descends on the ground to battle, our Bollywood celebs practice a list of superstitions to ensure their victory. Here are a few.
Shilpa Shetty
Shilpa Shetty, who co-owned the Rajasthan Royals IPL team, is very superstitious as far as cricket is concerned. The Bollywood actress once admitted that she wore two watches on the same wrist at every RR game. Moreover, she used to keep her legs separate (and not crossed) whenever RR batted.
Amitabh Bachchan
Amitabh Bachchan stays away from watching live matches, since he strongly believes that if he does, the wickets would keep falling. His family keeps him updated about the scores.
Aamir Khan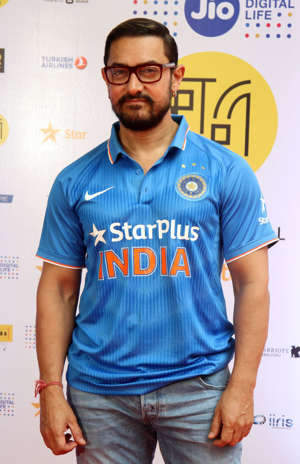 Aamir Khan does not move from his seat during the whole match.
Preity Zinta
Preity Zinta wears her lucky outfit while cheering for Team India.
Shah Rukh Khan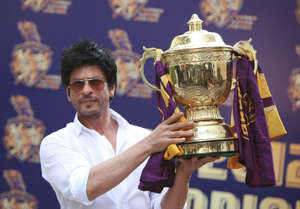 The Bollywood baadshah and co-owner of Kolkata Knight Riders has practised a number of superstitions for winning the IPL. SRK not only has a set of lucky clothes, but always brings his kids to stadiums. Shah Rukh Khan believes that his daughter, Suhana, is very lucky for him and for KKR. Whenever Suhana watches matches with her father, KKR end up winning the match.
Sushant Singh Rajput
Sushant Singh Rajput wears an Indian team jersey during big matches.
Sidharth Malhotra
Sidharth Malhotra watches match with his friends and they don't change their seating positions in order to not jinx it.
Aditya Roy Kapoor
Aditya Roy Kapoor does not change his position when things are going well - no matter what.
Abhishek Bachchan
Abhishek Bachchan sits in an uncomfortable and awkward way in his chair while watching the match. He believes everytime he does that Indian wins.
Photos: 'Unique' world records held by Indian cricketers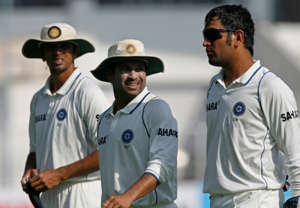 ---
---
Watch: Kohli assures of turnaround vs Aussies
More from India Today

India Today