England can post 500 but who's going to pick 20 wickets for them?

India Today
17-12-2016
England started the Chennai Test on a positive note on Friday with Joe Root and Moeen Ali putting their best foot forward after they won the toss and opted to bat against India at the MA Chidambaram stadium.
England reached 284/4 at stumps on Day 1 of the fifth and final Test with Moeen Ali unbeaten on 120* along with Ben Stokes on 5*. Root (88) and Jonny Bairstow (49) also made crucial contributions for the visitors. Ravindra Jadeja (3/73) was the pick of the bowlers for India today while Ishant Sharma also got a wicket, his first after returning to the Test team post marriage.
The script on the first day seems almost similar to the previous match in Mumbai where England had reached 288/5 on Day 1 and eventually managed to post 400 in their first innings but still ended up on the losing side as India took a 231-run lead thanks to Virat Kohli's 235 and then bundled out England for 195 on the fifth day with Ravichandran Ashwin (6/55) and Ravindra Jadeja (2/63) picking up eight wickets between them.
Former India captain Sourav Ganguly feels the biggest problem for the visitors has been the quality of the spinners in their side. Ganguly said that England can get to 450-500 in the first innings in Chennai but the question is who is going to take the 20 Indian wickets for them.
"They've (England) put up scores, last Test in Mumbai they put up 400. Now how many teams in world cricket would lose a Test match after scoring 400 specially on a pitch which has spun so much. So England will put up a good score in this first innings, they could get to 500 because there's a lot of batting still to come but their problem is who is going to get the Indians out?," Ganguly said in an exclusive interview with India Today.
India once again paid the price for dropping a catch today when Lokesh Rahul put down Moeen's catch at mid-wicket when he was on zero. The left-hander made full use of it and went on to score his fifth hundred in Test cricket. Ganguly felt that catching is one department where India still have to improve.
"These are conditions tailor-made for us with the ball spinning opportunities are created not once but twice, Day 4 and 5 it's going to be even more. But when you go away and play on pitches which are better you will have to take your chances. England could have been 20 for 3.
"So catching is key, once again I keep saying this and I'll tell that to Anil (Kumble) when I meet him in Kolkata for the one-dayers that he's got to find a specialist. If anybody dropped catches when he (Kumble) was bowling he would have been fuming. I don't what he's doing in the dressing room, but he's got to find specialist fielders who will stand day in day out in those key positions because that's the only way they can become good fielders," Dada added.
---
MORE ON MSN INDIA
YOU MAY ALSO LIKE
---
© AP Photo

England's best batsman on this tour has been Root by far. He scored his 11th fifty against India in as many Test matches today and has been the leading run-scorer for the visitors in this series with 485 runs in nine innings. The 25-year-old has been averaging over 50 and has struck a century and four half-centuries. But even though Root has been among the runs, England haven't been able to cash in on the opportunities. Ganguly blames the English bowlers and the quality that they have in the spin department.

"Root is a good player there's no doubt about it. I think only Virender Sehwag has got as many fifties in a calendar year as Root. He's class and I don't think because of him getting out before a hundred has cost England the series because they have posted 300, 400 runs regularly. It's about the bowler's who've not picked wickets. Howsoever runs you put in it hasn't been enough for England. It's been a good batting performance from England but they know deep down inside that their spin department has let them down," Ganguly added.
Root and Kohli have had to deal with comparisons with each other for the longest of time now as both are considered to be the best batsmen in world cricket today. But Ganguly says that it's the ability to score those daddy hundreds is what makes Kohli different from Root.
"At this moment when they talk about the best in the world, that's the difference between Virat Kohli and Joe Root. Kohli converts those 75-80s into hundreds and double hundreds. Look at what he did in Mumbai. Just a hundred would not have saved India's cause in that Test and he went on to make 235 and took England completely out of the game.
"Root will also learn from this. He's a terrific player in all conditions and has got hundreds in Australia, South Africa, England and on turning pitches. He's just 25 at the moment and he's only going to get better," Ganguly concluded.
Photos: Indian cricketers and their controversies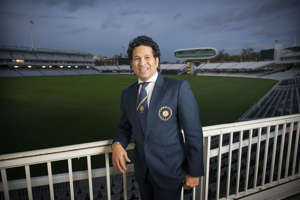 Watch: 'Indians could have bowled well'
More from India Today

India Today