Footballers coming home: Players who returned to former clubs

Photos
19-06-2016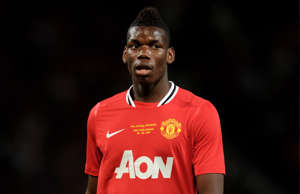 © Chris Brunskill/Getty Images

Pogba, who appeared in seven matches during his three-year stay at Manchester United from 2009 until he moved to Italian giants Juventus in 2012, is targeted by the English Premier League club once again this transfer season. The midfielder, who has also been linked with a move to Barcelona and Manchester City and has turned into one of the world's most sought-after talents, has a current transfer value estimated to be $80 million (£55 million). As we wait to see whether Manchester United will pay up that sort of money for a player they allowed to leave for nothing just four years ago, we look at other players who went back... and if it worked out for them. 
Mats Hummels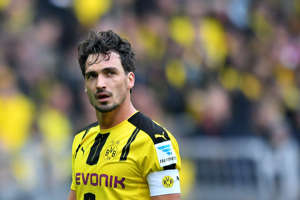 The 2014 World Cup winner had a long association with Bayern Munich. Joining the club's youth academy as a six-year old, he went on to become a first team member in 2007. Hummels was sent on a season-long loan to Borussia Dortmund in the summer of 2008, and the following year his move was made permanent for €4.2 million (£3.5 million). This summer, after seven fruitful years at Borussia Dortmund, he has re-signed for Bayern for an estimated €38 million (£30 million).
Didier Drogba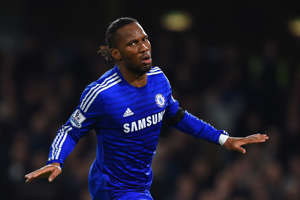 In 2004, Ivorian striker Didier Drogba moved to Chelsea from Olympique Marseille for €38.50 million (£24 million), winning three league titles and numerous cups with the London club. Released by Chelsea after his final penalty kick secured Chelsea's 2012 Champions League title, Drogba was re-signed by the Blues in the summer of 2014 on a free transfer. In the interim, he had turned out for Shanghai Shenhua and Turkish outfit Galatasaray. He won the Premier League title once again in the 2014/15 campaign with Chelsea before moving to Montreal Impact of the MLS. 
Carlos Tevez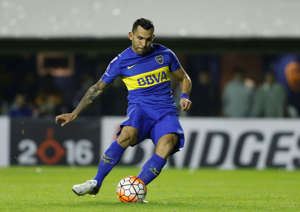 The Argentina international joined Boca Juniors as a teenager in 1997, and featured in the senior team from 2001-4 before a move to Corinthians in 2005 for €15 million. However, he stayed only one season at the Brazilian outfit before moving to West Ham United in the Premier League. Tevez then turned out for Manchester United, Manchester City and Juventus, winning five league titles, before returning to Boca in 2015 for €6.5 million. He subsequently fulfilled his dream of winning the Argentinian league, and was also voted best player in the league in his first season. 
Nicolas Anelka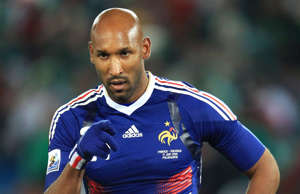 Sold by Paris Saint-Germain to Arsenal for a fee in the range of €750,000 (£500,000) in 1997, Anelka had two years in London, winning the League-Cup double, before orchestrating a move to Spanish giants Real Madrid in the summer of 1999. However, the forward endured a challenging year at the Bernabeu, despite helping Real to their eighth Champions League title, and made a move back to the PSG the following summer for €34.5 million (£22 million). Anelka's career has continued to be nomadic, and includes spells for clubs in England, Turkey, Italy, China and India. 
Gerard Piqué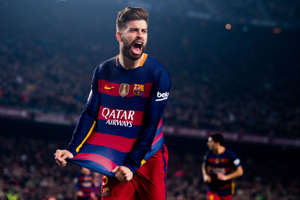 Signed from Barcelona's youth team in 2004 by Manchester United for a sum of €5.25 million, Piqué spent four years in Manchester but managed only one season as part of the first team - 2007-8 - where he won the League title. He returned to Camp Nou four years later in a deal worth €5.6 million (£4.5 million). Piqué's return to Barcelona has been fruitful for both the player as well as the club. The central defender has been an indispensable part of Barcelona's backline in what has been one of the most successful eras in the club's history, winning six La Liga titles and three Champions League crowns. 
Nemanja Matić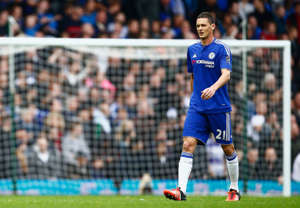 The Serbia international had a two-year stint with Chelsea from 2009 until 2011 when he was sold to Portuguese giants Benfica as part of a deal that saw Brazilian defender David Luiz move the other way. However, he was brought back to Chelsea in 2014 by then club manager Jose Mourinho as the Londoners shelled out €25 million ((£21 million). Matić went on to play a crucial role in the Chelsea midfield as they won the 2014-15 Premier League and League Cup double.
Kaká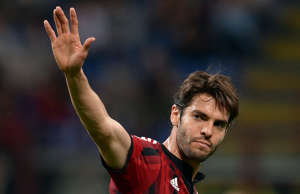 The Brazilian midfielder won Serie A and the Champions League with A.C. Milan before a then-record sale to Real Madrid in 2009 for €65 million (£55 million). He won the league title with Madrid in 2012, but returned to Milan on a free transfer in 2013. He endured one trophy-less season at the San Siro before signing for Orlando City F.C. of the MLS.
Teddy Sheringham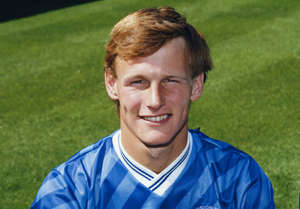 In the 1992-93 season, Sheringham wooed the world during his first season at Tottenham Hotspur by winning the first golden boot of the Premier League era with a tally of 22 goals. In 1997, he was signed by Manchester United for €5.3 million (£3.5 million), ostensibly as a replacement for the departed Eric Cantona, and went on to win three League titles and the 1999 Champions League. He returned to White Hart Lane on a free transfer in 2001, managing 22 goals in 80 appearances over two seasons before he moved on to Portsmouth in 2003. 
Ian Rush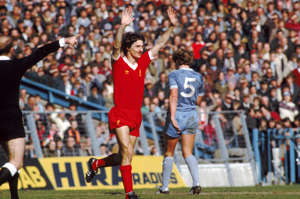 Rush, Liverpool's all-time top goalscorer, won four league titles and two European Cups at Anfield. In 1987, he transferred to Juventus for the then huge sum of €5 million (£3.2 million). His single season in Turin was not a success, though, and he returned to Liverpool for a transfer fee of €3 million (£1.92 million). He went on to win another First Division title - as well as the FA Cup and League Cup - on Merseyside before moving to Leeds United in 1996. 
Marco Reus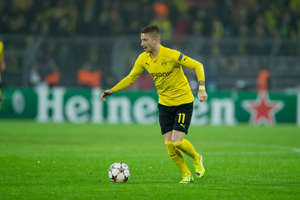 The attacking midfielder had over a decade-long association with Borussia Dortmund, the club he joined as a youth player. However, he moved to Rot Weiss Ahlen on a free transfer in 2006 and it was followed by a successful three-year spell at Borussia Mönchengladbach. Reus returned to the Westfalenstadion in the summer of 2012 for €17.1 million and has become an integral part of the Black and Yellows' first team.
Robbie Fowler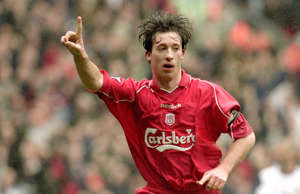 One of Liverpool's most iconic strikers, Fowler left the Reds to join Leeds United in 2001 for €16.8 million (£13 million). Before he returned to Anfield for a fee of €9.8 million (£7.5 million) in 2006, Fowler had had a three-year stint with Manchester City. With 183 goals in all competitions for the Reds, he is among their top ten goalscorers.
Thierry Henry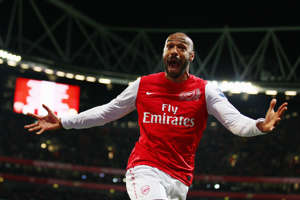 With 228 goals in all competitions, Henry remains Arsenal's highest ever goalscorer. When he moved to Barcelona in 2007 for €$24 million (£18.7 million), the news came as a huge disappointment for the Gunners fans. During his three years with the Catalan outfit, Henry went on to win two league titles, a Champions League and a Copa del Rey, before he moved to New York Red Bulls in 2010. Arsenal boss Arsène Wenger brought Henry back on loan to Arsenal for a brief period of two months in 2012, and he went on to score in his first match against Leeds United much to the delight of the Gunners faithful.
Cesc Fàbregas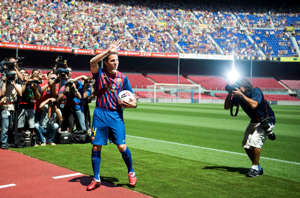 Fàbregas shares a similar story with his Spanish teammate, Piqué. He was signed from Barcelona's famed La Masia youth academy by Arsenal in 2003 for a sum of €3.2 million (£2 million). After an impressive nine-year run with the Gunners, during which he was made club captain in the 2008-2009 season, Fàbregas decided to return home to Barcelona for a transfer fee of €34 million (£26.5 million) in 2011. Soon after joining he helped his club win a number of titles, including the 2012-13 league title. Fabregas now plies his trade with Arsenal's rivals Chelsea. Ironically, despite Fabregas being so closely associated with Arsenal, he never managed to win a League title in north London: his two title wins are with Barcelona and Chelsea. 
Graeme Le Saux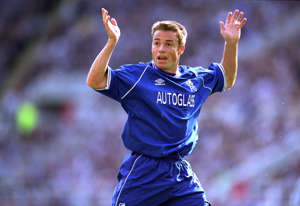 Le Saux started his football career with Chelsea's youth team before becoming a first team regular at the Stamford Bridge outfit in 1989. However, he moved to Blackburn Rovers in 1993 for €1 million, winning the Premier League title with them in 1995 before making a return to Chelsea in 1997 for another six-year spell at the west London club. At the time Le Saux signed for the Blues, he was the most expensive English defender with a price tag of €10.5 million (£5 million). He went on to lift the League Cup, and the now defunct UEFA Cup Winners' Cup, with Chelsea in 1998 and the FA Cup in 2000. 
Mark Hughes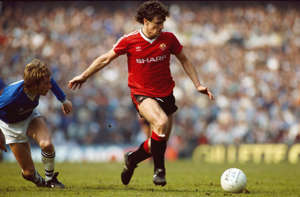 The Wales international rose through the ranks in Manchester United's youth academy to become a first team regular at Old Trafford in 1980. After six years with the first team of the Red Devils, he moved to Barcelona in the summer of 1986 for a transfer fee of €3 million (£2 million), but was loaned to Bayern Munich after only one season at the Camp Nou. However, his European excursions came to an end in 1988 as he returned to Manchester United for a sum of €2.75 million (£1.83 million), and enjoyed another seven-year spell at Old Trafford.