Former IPL player Harmeet Singh drives car straight into Andheri railway platform, detained

The Indian Express
20-02-2017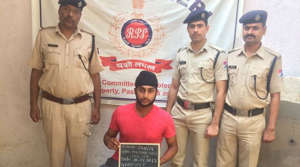 Former IPL player Harmeet Singh, who played Ranji cricket for Mumbai, was detained by Mumbai police for allegedly driving his luxury car straight into Andheri railway station platform on Monday morning. The incident occurred around 7:15 am when the vehicle suddenly came speeding on platform number 1 of the station which was teeming with commuters. The commuters panicked and tried to escape from the spot, after which the former Under-19 cricketer controlled the vehicle and stopped it adjacent to railway tracks.
The police have detained Harmeet for questioning and will conduct an investigation to establish whether he was intoxicated at the time of the incident. No casualties have been reported in the incident. "He is from Punjab. He lives in Malad. He seems new to Mumbai. As of now it looks like he did it by mistake. We see no other reason behind it. He has been arrested," a police official was quoted by Hindustan Times after the incident.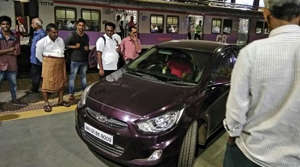 Harmeet, 24, was part of India's 2012 Under-19 World Cup winning squad. He also played for Rajasthan Royals in 2013 season, and was questioned for his alleged involvement in the spot fixing scandal in 2013, but was later cleared of any wrongdoing by the court.
---
---
In an interview to The Indian Express after the scandal, the player had said, "It was really shocking to learn about the involvement of our players in it. The team, however, reacted very strongly to this issue and we regrouped to keep our focus on cricket. As a youngster, it was a very terrifying experience for me."
Slideshow: 25 most controversial cricketers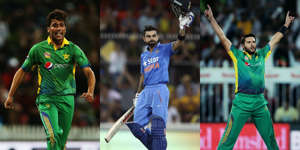 Watch: 'Would love to play in ICC Champions Trophy'