From Warne to Botham, the dope offenders

Wisden India
29-11-2016
The demands of modern-day sport have forced many sportspersons to resort to underhand practices, including the use of prohibited drugs. Even superstars such as Lance Armstrong, Diego Maradona and Marion Jones have fallen from grace during the course of their otherwise illustrious careers for their dalliances with prohibited substances.
Over the years, many cricketers too failed drug tests. Wisden India looks back at the instances where cricketers faced suspension for dabbling in drugs, either recreational or of the performance-enhancing variety.
Shane Warne
Prior to the start of the 2003 World Cup, Shane Warne was sent home after testing positive for a banned diuretic during the One-day International series in Australia earlier that year.
Warne initially claimed that he took only one of what he called a 'fluid tablet', the prescription drug Moduretic, on his mother's suggestion, to improve his appearance. The Australian Cricket Board found him guilty of breaching its drug code, and he was subsequently banned for 12 months from organised cricket. After serving the ban, Warne returned to competitive cricket in February 2004 and helped Australia win a Test series in India for the first time since 1969.
Ian Botham
One of the greatest all-rounders of all time, Botham was suspended for smoking cannabis in 1986. The charges were initially denied by Botham, but he admitted to the same during an interview, which led to his suspension. He served a 63-day ban and in his absence, England suffered Test defeats to India and New Zealand. But Botham returned in emphatic fashion, taking two New Zealand wickets in 12 balls to break Dennis Lillee's record for most Test wickets.
Shoaib Akhtar and Mohammad Asif
Steroids and other performance-enhancing drugs are often used for quick recovery from injuries and fast bowlers are most prone to be tempted to consuming such drugs. Prior to the start of the Champions Trophy 2006 in India, the Pakistani duo tested positive for nandrolone, a performance-enhancing drug. Both were immediately dropped from the squad. Akhtar was banned for two years while Asif was slapped with a one-year ban. However, both were cleared by a tribunal and subsequently, their suspensions were revoked.
Controversy dogged Asif again when he was suspended by the Pakistan Cricket Board for testing positive for a banned substance during the Indian Premier League in 2008. He eventually lost his contract with Delhi Daredevils and was banned from the IPL for a year.
Stephen Fleming
One of the most respected captains of all time, Fleming found himself in the middle of an unwanted muddle during New Zealand's dismal tour of South Africa in 1993-94. Fleming, Dion Nash and Matthew Hart were fined and suspended for smoking cannabis at the team hotel. While Fleming and Hart admitted their guilt, Nash claimed he had simulated using the drug. Fleming later said that "more than half the squad was involved" but only the trio had taken the rap after Danny Morrison reported the incident to the team management.
Phil Tufnell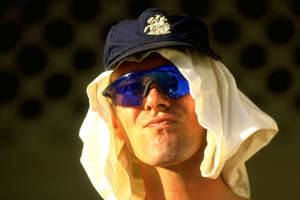 Phil Tufnell forged a career of making headlines off the field, and so it came as little surprise when the former England spinner was busted for using cannabis during the 1996-97 tour of New Zealand. Tufnell was alleged by the waiters of a Christchurch restaurant to have come out of a toilet in a haze of marijuana smoke.
Tufnell was cleared by the England management after strongly pleading his innocence. But a few months later, he was fined £1000 and slapped with an 18-month ban from the game after failing show up for a random drug test after a Middlesex Championship match.
Jesse Ryder
The troubled New Zealand batsman tested positive for two banned stimulants present in weight loss supplements he had taken in March 2013. The New Zealand Sports Tribunal handed Ryder, who was playing domestic matches then, a six-month ban in August, but since the offence had been committed in March, the punishment was back-dated to April, thus making him eligible to play in October. The tribunal accepted that Ryder had ingested the supplements only to keep his weight down and not to enhance his on-field performance.
Upul Tharanga
Upul Tharanga's urine sample taken during the 2011 World Cup had traces of two banned glucocorticosteroids – prednisone and prednisolone. Tharanga pleaded guilty to a tribunal instituted by the International Cricket Council claiming he had ingested the banned substance in a herbal remedy for his shoulder injury. The tribunal found Tharanga guilty of violating the ICC Anti-Doping Code, and he was banned from all cricketing activities for three months.
Pradeep Sangwan
Pradeep Sangwan, the Delhi pacer, failed a random dope test during the sixth edition of the IPL in 2013. Sangwan, who played for Kolkata Knight Riders then, had tested positive for stanozolol, an anabolic steroid that is a prohibited substance, and was slapped with an 18-month ban.
Abdur Rehman
The Pakistan left-arm spinner received a 12-week ban from all cricket after testing positive for cannabis during his stint with Somerset in August 2012. Rehman, who was named in Pakistan's preliminary squad for the 2014 World Twenty20, had just finished playing a county championship match against Nottinghamshire when he failed a drug test. Under the terms of his suspension, Rehman was prohibited from playing all forms of cricket until December 2012.
Ed Giddins
Among other things, the England fast bowler had been banned for betting on his county, Sussex, to lose a game, and no-balled for throwing. In 1996, he was also handed an 18-month ban by Sussex for using cocaine, and ended up selling Christmas trees to make ends meet. But Giddins made a fresh start at Warwickshire, and was even rewarded with a Test cap against New Zealand in 1999.
Slideshow: Cricketers and their superstitions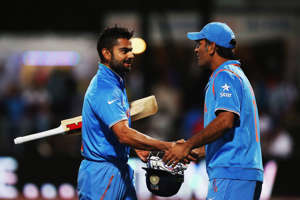 Watch: When Shoaib Akhtar bowled Sachin for a golden duck