From Zeenat Aman to Anushka: Top 10 cricketer-actress romances
Virat Kohli and Anushka Sharma's relationship has attracted media attention — and public curiosity — over the last couple of years. Anushka was recently in the West Indies, when her beau led the Indian team in a series in the beautiful Caribbean Islands. Later, when Anushka travelled to Prague, in the Czech Republic, reportedly for a shoot, Kohli flew all the way to spend time with her. The two seem to be perfectly smitten and head-over-heals in love. What remains to be seen is whether theirs is really a Rab Ne Bana Di Jodi!
While we have heard many stories of cricketers and on screen divas falling in love, apart from Sangeeta Bijlani-Mohammad Azharuddin and Sharmila Tagore-Mansoor Ali Khan Pataudi, there have been few who could make these relationships work and fewer still who owned up to it in public. Here is a list of some of the most talked about relationships between cricketers and actresses. 
1. Deepika Padukone and Mahendra Dhoni: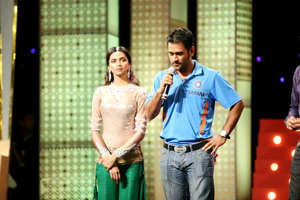 Reportedly, Dhoni had a massive crush on Padukone, when she was yet to launch her career in Bollywood. Padukone too said that she was "flattered" by the fact that Dhoni is crushing on her and dutifully turned up to cheer the Indian cricket team ..eerr.. Dhoni.. during several matches. However, neither of them ever confessed to being anything more than 'friends', on top of which, Padukone was soon linked with Yuvraj Singh. However, post Om Shanti Om fame, she gave up her love for cricket (or should we say cricketers ?!) and settled down with then beau, Ranbir Kapoor. She is now however dating Ranveer Singh.
2. Yuvraj Singh and Kim Sharma: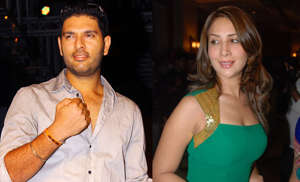 Singh's affair with Sharma was perhaps the most talked about relationship in recent times. The two dated for four years and apparently parted ways because Singh's mother Shabnam was against the relationship. There were several reports about the two getting married, however, that never happen. Post break-up, Singh had to battle cancer in 2011. Sharma never spoke about the reason behind the split but reportedly she was heartbroken.
3. Geeta Basra and Harbhajan Singh: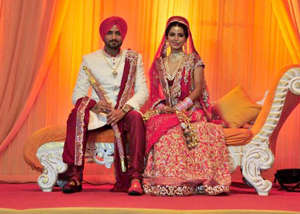 It was yet another are-they-are-they-not relationship, but as it turned out, these two lovebirds did find their happily ever after! The speculations of Geeta and Harbhajan being together as a couple had been going around for many years, however the two remained tight-lipped about it for a long time. And their relationship came back in light in 2015, directly with the news of their wedding. On October 29, 2015, Indian cricket team's "Turbanator" Harbhajan and model-turned-actress Geeta Basra tied the knot in a complete big fat Indian wedding! In August, Basra delivered a baby girl in London.
4. Nagma and Sourav Ganguly: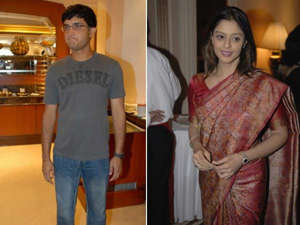 Reportedly, Ganguly met actress Nagma in 1999 at London, when he was already married to Dona Ganguly (his childhood sweetheart). However, a secret affair began and in 2001 reports claimed that the two were spotted at a temple together (and had allegedly even tied the knot). The story made front page headlines, however, Ganguly seems to be still with his family and after that incident and very little was written about the affair.
5. Sarika and Kapil Dev: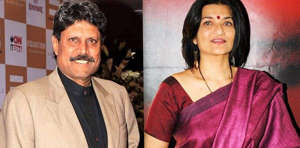 © Firstpost
Although she ended up marrying Kamal Hassan, apparently, Sarika had an affair-of-sorts with Kapil Dev. Reportedly, Dev's family was very happy with his relationship with Sarika and were planning a wedding. However, little did anyone know that Dev also had another girlfriend Romi, with whom he had an on-and -off affair. In the end, Dev settled for Romi.
6. Sushmita Sen and Wasim Akram:
The link up rumours started soon after Sen and Akram judged a reality dance television show, Ek Khilari, Ek Haseena. However, the two denied the reports repeatedly, including several wedding reports. The thing to be noted is, Sen has always been very open about her relationships with (even if they were with married men), so if there was anything going on, perhaps, the two would have made it public or at least not denied the reports. Akram, who was a widower after his wife Huma passed away said that he is fed up with all these rumours while Sen took to Twitter to clearify and say that Akram is just a 'friend.'
7. Zeenat Aman and Imran Khan: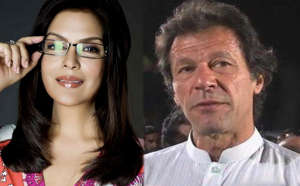 Khan is known to be quite a player off the field as well. However, 70's bombshell, Aman was no less either. Apparently, Khan and Aman had a torrid affair that created a lot of media buzz, but ended in no time. While their relationship did grab headlines, there were many rumours about their personal lives that did rounds during the 70's. Reportedly, Aman had an affair with Sanjay Khan and was in fact slapped by his wife at a party. Khan on his part had reportedly dated, Benazir Bhutto.
8. Yuvraj Singh and Hazel Keech: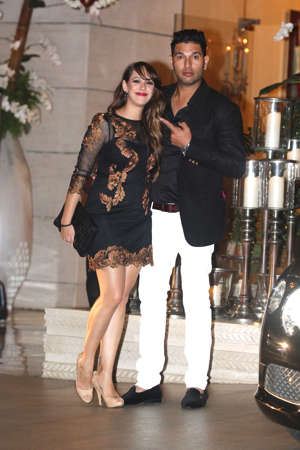 Dashing Indian left-hander Yuvraj Singh is engaged to Bollywood starlet Hazel Keech. Hazel is known for playing second lead in Salman Khan-starrer 'Bodyguard' and for her stint on reality TV show 'Bigg Boss'.
9. Virat Kohli and Anushka Sharma: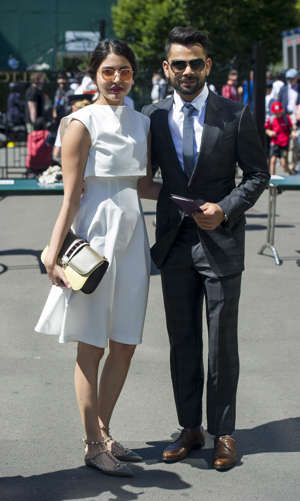 From remaining tight-lipped to keeping 'just friends' stance, they tried it all in the start, but soon their visible chemistry made them accept their relationship status. In November 2014, while playing in a match against Sri Lanka, Virat openly blew a flying kiss towards Anushka, and that said it all. What followed was just a series of open acceptances from the lovebirds. While talking about Virat, in an interview in early 2015, Anushka openly said, "I am in a relationship with him and I have respect for my relationship." The pair split for a brief period at the start of 2016 before rekindling their romance after deciding to give their relationship a second chance.
10. Ravi Shastri and Amrita Singh: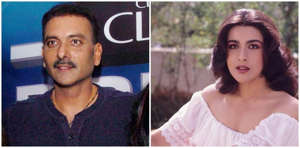 Back in the day, Ravi Shastri was known to have made many girls swoon over him, and reportedly it was Bollywood actress Amrita Singh who caught his attention. Amrita was often seen cheering from the stands in the Sharjah stadium as the cricketer came on field. This relationship too did not last beyond the pages of tabloids, and it was said that the two soon parted ways. While Ravi went on to marry Ritu Singh, Amrita tied a knot with much-younger Saif Ali Khan.
Photos: Indian cricketers and their wives & girlfriends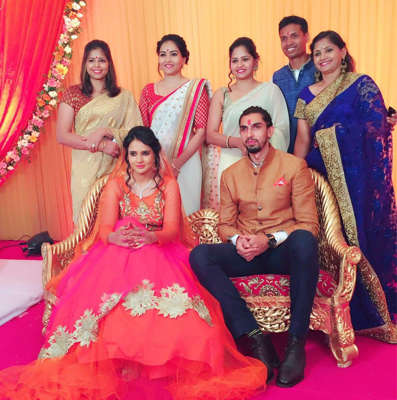 ---
---
Watch: Virat Kohli's debut ODI innings