Gautam Gambhir could be a good man to have Virat Kohli's attention before Champions Trophy, says Ravi Shastri

The Indian Express
01-05-2017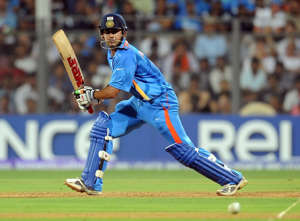 While it is still uncertain whether India will play the ICC Champions Trophy 2017 or not, former India captain Ravi Shastri has backed Gautam Gambhir to be a part of the Indian squad for the tournament. Praising Gambhir, he said that he has been very consistent as an opener in the Indian Premier League.
"Gambhir has so far been the most consistent Indian opener in this IPL. His batting is still smooth and layered and whenever his bat makes a contact with the ball, there is a run. It's another matter he could've just played as captain and still be worth his weight in gold. Indeed, he has been superb as a leader of his men," Shastri wrote in his Times of India column.
Photos: Best IPL Photos from April 2017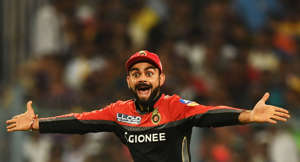 Gambhir has been in rich form in this IPL and he is at the top of the run scoring charts. He is leading the list with 376 runs in nine matches and also leads the list for most boundaries.
"As a batsman, Gambhir has been unstoppable. Nobody has hit more boundaries or 50s. His cuts still thread past the pointcover region; his dabs still have third man diving desperately and raking up a laundry bill.That he hardly hits a six tells us about the options he still has at the crease. It's been a task for bowlers to keep him pinned to one end." he wrote.
Watch: Warner show flattens KKR
(Video provided by Wisden)
Shastri also wrote examples of Gambhir's captaincy being top notch in this IPL. He gave the example of Sunil Narine being shifted as an opener and Kuldeep Yadav bowling 18th over to MS Dhoni. The former all-rounder backed Gambhir for a spot in the squad.
"Sunil Narine as opener has been an audacious move; Kuldeep Yadav flighting to Dhoni in the 18th over or Uthappa unnerved by his omission in Karnataka state side and making a point in the league is a tribute to the unwavering belief of their captain. This man obviously wants an India berth. KL Rahul is out of Champions Trophy; Rohit Sharma hasn't opened this IPL and Shikhar Dhawan is now warming up to the task. This 34-year-old could be a good man to have Kohli's attention," Shastri wrote.