Germany's Italian trauma

Sky Sports
01-07-2016
"We have no Italy trauma," claimed Joachim Low, ahead of Germany's Euro 2016 quarter-final on Saturday night.
The Germans are not a nation you'd associate with having a mental block at major tournaments. Four World Cups titles and three European Championship triumphs are proof of that.

But when it comes to Italy, there is a problem, and it is one that has lasted for more than 50 years. Eight times the two sides have met in a major competition, and eight times Germany (or West Germany) have failed to win.
Since a goalless draw in the opening game of the 1962 World Cup, there have been three more draws and four defeats - three in semi-finals and one in the 1982 World Cup final.
Four years ago in Warsaw, the two sides met in the last four at Euro 2012. Germany were heavily-fancied but an Italy side inspired by Mario Balotelli pretty much had the game wrapped up by half-time.
Also read: Vicente Del Bosque quits as Spain coach
In terms of personnel for the Germans, not too much has changed since. Low is still the manager, and 10 of the 14 players who featured that night could play again in Bordeaux on Saturday. One of those 10, Toni Kroos, has dismissed any fears of potential "trauma" against Italy.

"Why should I have an Italy trauma? How often was I there?" he said, rather bitingly, in his pre-match press conference. "I don't have a problem talking about Italy. I just don't have any Italy trauma.
"So we never won. You can't change that. But Saturday's game is what is important. We will look to be prepared perfectly and then go out and beat them. I am very optimistic."
Since that defeat, the Germans have become world champions, and defender Mats Hummels believes that lessons have been learnt.

"We've learnt from 2012 that we can't fall behind, or it will be brutally hard, because they are very flexible with their three or five-man defence," said Hummels. "I'd be very happy if we don't go behind.
"Like us, Italy are a tournament team and it will be very difficult to beat them."
Hummels is probably right in that defences will be pivotal. Germany are yet to concede in the competition and Italy have let in just one - against Republic of Ireland when they had already qualified top of Group E. 
When the two sides met in the semi-final at the 2006 World Cup, Germany held out for 119 minutes on home soil before eventually losing 2-0. The time before at Euro 96 was also a goalless draw.
Low, though, who was assistant to Jurgen Klinsmann in 2006, insists that past results do not affect his plans.
"I think nothing of things that are dragged in from the past," he said. "It's cold coffee. We prefer a fresh espresso. We have to make sure it tastes very good on Saturday.
"We're not afraid of Italy. We have trust in our own performance levels, and if we deliver them then we have good chances of winning the game."
Those words haven't stopped a mixed mood emanating from within Low's camp. On the one hand, team manager Oliver Bierhoff believes: "There is no fear, but joy for this game." While goalkeeping coach Andreas Kopke was in a more ferocious mood, claiming: "We still have a score to settle with the Italians." 
So talk persists. Even Franz Beckenbauer, a man who won the World Cup as a player and manager with West Germany, was left lamenting 'the curse of Italy' following their defeat four years ago. 
"This tournament did not see the true Germany team," he said after the game. "With all of the talk of the curse of Italy, the players seem to have been paralysed somewhat. Something is still missing." 
And ahead of the last-16 in France, Beckenbauer even admitted he'd rather Germany came up against two-time defending champions Spain - who were resoundingly beaten by Italy. A rare show of weakness from the man nicknamed 'Der Kaiser'.
"Spain is more flexible, but still I'd rather have them as opponents. Italy eliminated us too often without being the better team," he told Bild. "Still, no matter who it is, we don't need to be scared."
Despite the defiance, it is remarkable to hear a team that have won so much and will usually happily take on all-comers talk of trauma and curses in the same way England discuss the prospect of a penalty shoot-out (or, now, just facing the likes of Iceland).
And it does make you wonder if the weight of history will strain too heavily upon the shoulders of the German side, as they attempt to make it ninth-time lucky against the Azzurri on Saturday night. 
Results history
1962 World Cup - West Germany 0-0 Italy (group stage)
1970 World Cup - Italy 4-3 West Germany AET (semi-final)
1978 World Cup - Italy 0-0 West Germany (second group stage)
1982 World Cup - Italy 3-1 West Germany (final)
Euro 1988 - West Germany 1-1 Italy (group stage)
Euro 1996 - Italy 0-0 Germany (group stage)
2006 World Cup - Germany 0-2 Italy AET (semi-final)
Euro 2012 - Germany 1-2 Italy (semi-final)
More From Sky Sports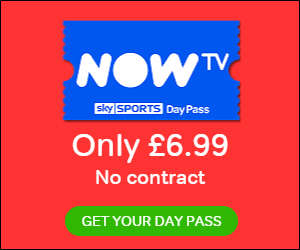 Sky Sports