Heart-stopping football action at midnight!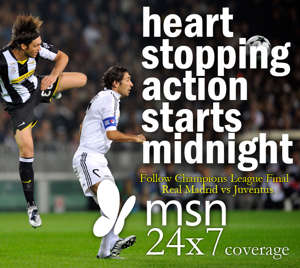 Just 12 months after conquering their 11th European title- Real Madrid have a chance of creating history if they beat Italian side Juventus in the the Champions League Final that starts 12:15 am India time on June 4. With its 24x7 global coverage, you can follow all the action, get all the updates, real-time on MSN.
Now never miss the news - night or day!