How a one-tonne cover saved India-England test at Chepauk

The New Indian Express
17-12-2016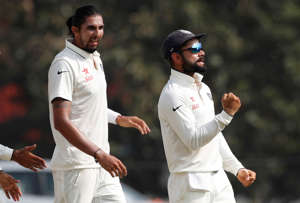 Vasthirautham S, curator at MAC Stadium, is seated in a shed behind the sightscreen. The 10,000 odd that turned up on Friday, three days after the city was ravaged by cyclone, are long gone. Vasthirautham looks exhausted as he rests his head on the plastic chair behind him. As a colleague urges him to go home, he says, "Finish work, then I shall leave."
This has been a tough week for Vasthirautham and 24 others who take care of the ground. Without their efforts, this Test would not have happened. But as one suggests that, he quickly intervenes. "After the cyclone, we wanted to show the world we can still host a Test match. We wanted to give the people of Madras Test cricket. They had not witnessed one in three years. It was our duty to make it possible," Vasthirautham tells Express in a matter of fact way.
It was easier said than done. A week before the Test, Vasthirautham had a feeling that heavy rains might ruin the match. He spoke to PR Viswanathan, the BCCI's South Zone curator, and went up to TNCA secretary Kasi Viswanathan, asking if new covers could be bought. "The cover BCCI gave was getting old and I had a feeling we needed other options. I don't know where the thought came from. But when I asked TNCA, they immediately agreed."
Little did he know then that the new cover worth `2.17 lakh would be needed in days. The cost was high, but there was a reason to invest in it. "The BCCI cover, which can cover the entire square (10 pitches), weighs around 300 kg. I felt we needed a heavier one, because there was a cyclone threat. I chose the best tarpaulin in the market. It weighs a tonne. If not for that cover, this match would have been called off," he reveals.
---
MORE ON MSN INDIA
YOU MAY ALSO LIKE
---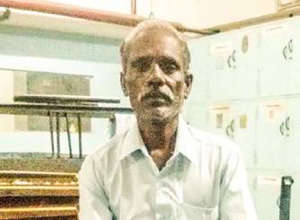 © The New Indian Express

With cyclone warning issued, the TNCA had given a day off to the groundstaff on Monday. Vasthirautham and his men had already covered the entire pitch and the outfield. The groundsmen laid the heavier one on top of the BCCI cover over the pitch. They put in 50 nails and used 20 heavy iron pipes so that the covers were not blown away.
But sitting at home, his mind was veering towards the ground. "Will the covers remain intact?" With no answer coming by, he came to the ground. "In my 32 years of experience I've witnessed cyclones and rains. I know how to handle them. But Monday was different. The winds were so heavy that when I reached the ground, the covers were threatening to go off anytime. But luckily, they got tangled and locked in such a position that the wind couldn't lift them off. Every now and then, I would go down, untangle them. This went on for almost four hours," the 50-year-old, who has studied till 10th, reveals.
On Tuesday, when they opened the covers, Vasthirautham & Co were surprised to see the pitch intact.
"Because of the heavy covers nothing happened to the track. The grass had grown to 8mm and we had to mow it down to 6mm. Because it was covered, the moisture remained and we had to use coal to dry it. I've made pitches that have won praise. Nothing beats this."
Photos: Stunning cricket stadiums around the world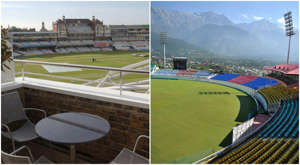 Watch: 'Indians could have bowled well'
More from Gadgets & Gizmos

The New Indian Express