Iconic boxer Muhammad Ali dies at 74

International Business Times
04-06-2016
Boxing legend Muhammad Ali passed away on Friday, 3 June, at a hospital in Phoenix where he had been admitted a day before following a respiratory condition. The boxer was moved on to life support after his condition continued to deteriorate rapidly.
The family's spokesperson announced late Friday that the three-time heavyweight boxing champion had finally succumbed to his illness. NBC News had earlier reported that his family had gathered by his hospital bed to say their goodbyes after doctors said the civil rights activist was in "grave condition".
Muhammad Ali's life in pictures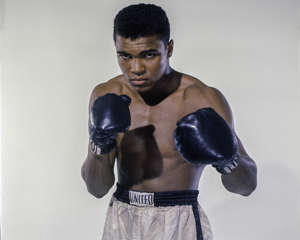 Muhammad Ali: Life in pictures
Ali had been suffering from Parkinson's disease for a number of years and his respiratory problems were offset by the illness.
Amber Noble Garland, the spokesperson for Laila Ali, his daughter, said, "She truly appreciates the outpouring of love for her family."
VIDEO: Muhammad Ali: 1942-2016