India set to play 500th Test, Sachin Tendulkar has played 200 of them

India Today
16-09-2016
India will play their 500th Test match when they take on New Zealand in the first of a three-match series at Kanpur's Green Park on September 22.

After playing their first Test back in 1932, India have grown from strength to strength, thanks to the emergence of some superstars. After a slow start, India picked up momentum, especially over their last 99 Test matches in the last decade.
It was also in no small measure to the contributions by the Big Five - Sachin Tendulkar, Rahul Dravid, Sourav Ganguly, Virender Sehwag and Anil Kumble. By 2006, the five had established themselves and shaped one of the most feared teams in world cricket. It was thanks to these players, that India reached the top spot in the ICC Test rankings, a far cry from the 10 percent winning ratio in their first 100 Tests.
A week away from India's historic Test, here's a look at all the numbers you would want to know about:
Chronology of India's 500 Tests:
1st Test match
England v India at Lord's, June 25-28, 1932
Result: England won by 158 runs
Match details:
-India were led by CK Nayudu, who badly damaged his hand attempting a catch in England's first innings
-Mohammad Nissar took 5-93 in England's first innings -Jahangir Khan took 4-60 in England's second innings
-L Amar Singh scored India's first fifty and added 74 runs in 40 minutes with Lall Singh, the first Malaysian Test cricketer
100th Test match
England v India at Edgbaston, July 13-15, 1967
Result: England won by 132 runs
Match details:
-India were led by Tiger Pataudi
-Against fine bowling from the Indian spinners only Barrington's solid knock of 75 held England's first innings together
-On a rain-affected pitch India collapsed for 92
-England batted again despite a big lead and were restricted to 203 again by Indian spin attack
-India started on the promising note and were 185 for three at one stage, but then the wickets fell in a heap and India collapsed to 277 all out.
-The match ended on the third evening after 20 wickets had fallen on the second day
200th Test match
Pakistan v India at Lahore, December 10-15, 1982
Result: Drawn
Match details:
-India were led by Sunil Gavaskar
-Zaheer Abbas scored his 100th first-class hundred, emulating Geoff Boycott to do so in a Test match
-Despite Zaheer's double hundred Pakistan were bowled out for 485, with Dilip Doshi picking 5-90
-Sunil Gavaskar became fourth batsman to aggregate 7000 Test runs. He also completed 1000 runs against Pakistan
-Mohsin Khan followed his first innings 94 with a hundred in the second and completed 1000 runs in the calendar year 1982
300th Test match
India v South Africa at Ahmedabad, November 20-23, 1996
Result: India won by 64 runs
Match details:
-India were led by Sachin Tendulkar
-Mohammad Azharuddin became the first player to appear against all current Test playing nations, both at home and away
-South Africa chasing a fourth innings target of 170 were bowled out for 105 as they lost their last six wickets for nine runs in 25 balls.
-Javagal Srinath was on a hat-trick three times in South Africa's second innings
400th Test match

West Indies v India at Kingston, June 30-July 2, 2006
Result: India won by 49 runs
Match details:
-India were led by Rahul Dravid
-Rahul Dravid scored 81 in India's total of 200 as Jerome Taylor took his maiden five-wicket haul
-Harbhajan Singh took 5 wickets in 27 balls as West Indies were dismissed in less than two sessions
-India were dismissed for 168-their lowest total in the series as once again only Dravid stood tall on a surface offering ankle-high shooters
-Chris Gayle bagged a pair falling to Sreesanth in both the innings
-West Indies were reeling at 29 for three, but middle and late order threatened an extraordinary comeback...but Anil Kumble took last five wickets of the innings to give India a remarkable win
Slideshow: 26 cricket world records you must know about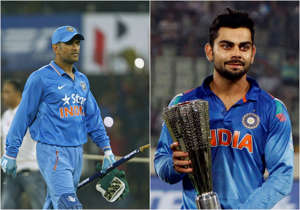 India's performance in each block of 100 Tests:

1-100: Won 10, Lost 40, Drawn 50, Win percentage 10.00
101-200: Won 25, Lost 32, Drawn 43, Win percentage 25.00
201-300: Won 21, Lost 26, Drawn 52, Tied 1, Win percentage 21.00
301-400: Won 32, Lost 31, Drawn 37, Win percentage 32.00
401-499: Won 41, Lost 28, Drawn 30, Win percentage 41.41
Total: Played 499, Won 129, Lost 157, Drawn 212, Tied 1, Win percentage 25.85
Comparison with other teams while going into 500th Test:
Australia: Won 244, Lost 144, Drawn 149, Tied 2, Win percentage 40.88
England: Won 190, Lost 126, Drawn 183, Win percentage 38.08
West Indies: Won 162, Lost 168, Drawn 168, Tied 1, Win percentage 32.46
India: Won 129, Lost 157, Drawn 212, Tied 1, Win percentage 25.85
Top-five batsmen:

Sachin Tendulkar: Played 200, Runs 15921, Average 53.78
Rahul Dravid: Played 163, Runs 13265, Average 52.63
Sunil Gavaskar: Played 125, Runs 10122, Average 51.12
VVS Laxman: Played 134, Runs 8781, Average 45.97
Virender Sehwag: Played 103, Runs 8503, Average 49.43
Top-five bowlers:
Anil Kumble: Played 132, Wickets 619, Average 29.65

Kapil Dev: Played 131, Wickets 434, Average 29.64
Harbhajan Singh: Played 103, Wickets 417, Average 32.46
Zaheer Khan: Played 92, Wickets 311, Average 32.94
World records held by Indians:
Most Tests - 200 by Sachin Tendulkar
Most runs in Test cricket - 15921 by Sachin Tendulkar
Most Test hundreds - 51 by Sachin Tendulkar
Most catches - 210 by Rahul Dravid
Hundreds in all Test playing countries - Rahul Dravid