India vs England: The view from the 'other side'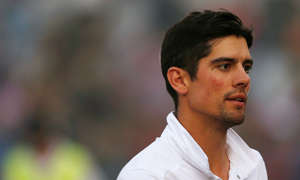 England suffered a crushing defeat at the hands of the home team India, with Virat Kohli leading from the front by scoring a magnificent 235 and Ravi Ashwin tormenting the visitors with his guile and wizardry with the ball. Seeing the state of affairs in the England team, their skipper Alastair Cook has hinted at quitting the captaincy, while their performance has come under scathing criticism from various quarters. Here's a look at what the English media is saying about their defeat in Mumbai.
Alastair Cook has admitted he is considering his future as England captain and says Joe Root is ready to lead the team if he was to leave the job in the New Year.
Cook says Joe Root 'is ready' to captain England
It is not the first time Cook will have contemplated the leadership (after such long service it will be him who is most likely call time on it rather than Andrew Strauss, the managing director of England cricket).
Cook needs time to contemplate future as captain
The sense of helplessness for England has been palpable and has been for just about every visiting team to India for generations, save for Pakistan and Sri Lanka.
England come to know the realities of sub-continent cricket
Joe Root has admitted that England made an error in selection ahead of the fourth Test against India.
Root admits England got selection wrong
Ashwin is the main man, however, and lived up to his status as the world's No1 bowler – a tag that some previously doubted he deserved.
Ashwin's mastery lights path for India's spell of dominance
Watch: Virat Kohli describes England series win as sweetest